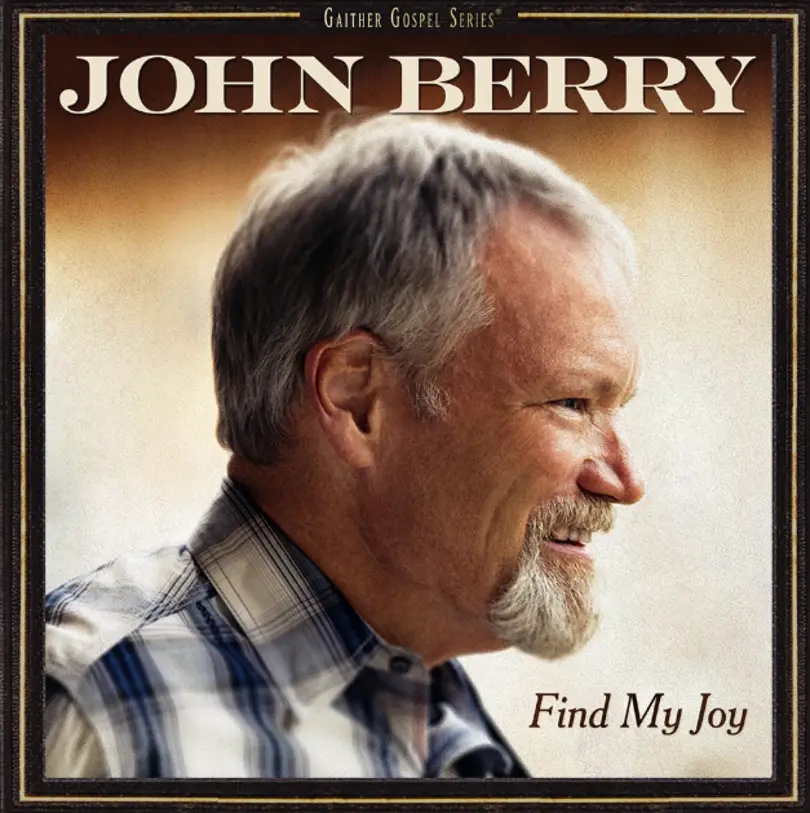 John Berry's faith-based Find My Joy album is out! The 62-year-old released his 10-track album on Friday, March 25, which includes hymns, original songs and more.
"I love Christian music," Berry tells Everything Nash. "I love singing music about Christ, love for God, and His love for us. I tried it a few times. I tried to put some projects together and it just never happened. It never worked. It wasn't the right mix of people and songs."
It was after Berry was diagnosed with throat cancer that he realized that there was never a better time to release songs about his faith than now.
"The fact that I can still sing — I had vocal cord surgery back in '97 and then the throat cancer," Berry shares. "I started talking about it with my wife, Robin, and then I  was through my treatments, but recovery takes a long time."
The irony isn't lost on Berry that he chose to record what became Find My Joy when he was in one of the darkest seasons of his life, fighting cancer.
"There was no joy in my life," Berry acknowledges. "Radiation sucked the life out of me. The chemotherapy, whatever was left, butchered anything I had remotely resembling joy."
It was while Berry was attending church one Sunday that he decided to get baptized again, starting a brand-new chapter, in every way, for the South Carolina native.
"I actually recorded an album a month before I was diagnosed," Berry reveals. "I actually recorded the Thomas Road album, and cut the song 'Beautifully Broken' for the movie. Two months later I was diagnosed with throat cancer. It was crazy … But God has been faithful to restore my voice. I was quiet for the tonsillectomy and radiation."
Berry thought he was just playing music for himself, strumming his guitar and singing, unaware that he was actually at the beginning of what would become his latest project.
"Without me knowing, I was in our music room upstairs in our house, playing my guitar and singing this little song and my wife snuck up the steps and recorded the audio and put it online," Berry recalls. "It got a lot of interest. It's nice to feel that restoration that God has put my life. When Steve Dorff came to me with this song, 'Find My Joy,' when I heard this song, I was like, 'Well yeah, I'll take that.' There are some lines in that song talking about God's there. He's always there. He's always around, even for those who may not want him to be."
See a track list for Find My Joy below. Purchase the album at JohnBerry.com.
Find My Joy Track List:
1. Great Is Thy Faithfulness – Traditional arrangement by Steve Dorff / John Berry
2. I Surrender All – Traditional arrangement by Steve Dorff / John Berry
3. Find My Joy – Steve Dorff / Jack Cassidy
4. Turn Your Eyes Upon Jesus – Traditional arrangement by Steve Dorff / John Berry
5. It Is Well With My Soul – Traditional arrangement by Steve Dorff / John Berry
6. Something Bigger Than Me – Steve Dorff / Marty Panzer
7. How Great Thou Art – Stuart K. Hine
8. Blessings – Laura Story
9. Blessed Assurance – Traditional arrangement by Steve Dorff / John Berry
10. Live Like You – Steve Dorff / Jack Cassidy