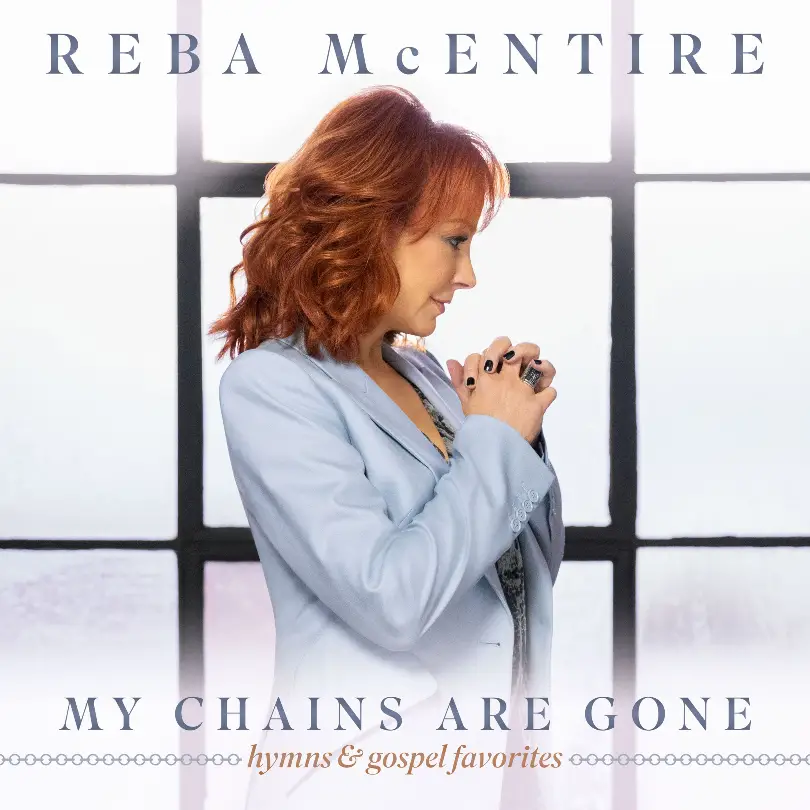 Reba McEntire's My Chains Are Gone album and DVD set are out! The collection, which includes songs like "Jesus Loves Me," "How Great Thou Art" "The Greatest Man I Never Knew" and more, was released on Friday, March 25.
McEntire worked hard at finding songs that not only she liked, but could offer something for others as well.
"This collection of songs gives me inspiration and hope and that's what I was looking for when I was choosing the songs to put on this album," McEntire shares with UMG Nashville. "I think we did a really good job of finding just the perfect songs and the combination of how we put them in the album. It flows very well, and I'm so appreciative of my friends and family helping me with this album."
Those friends include Trisha Yearwood and Kelly Clarkson, who sing with McEntire on "Softly and Tenderly," as well as The Isaacs, who join her on both a medley of "In the Garden" and "Wonderful Peace," as well as on "It Is Well With My Soul." Lauren Daigle also joins McEntire on the CD, for an acoustic version of "Back to God."
The last two years were a challenge for everyone, including McEntire, which is why she felt it was so important to create My Chains Are Gone.
"When people listen to this album, I hope they feel that there is hope, that they have some people to talk to," McEntire shares. "I think when they listen to these songs, it makes them feel closer to that connection with Heaven, God and the Holy Spirit that they can have somebody to talk to to make them feel that they do have hope and it might strengthen their faith."
McEntire chose the title of the project because it summed up for her how she feels, now more than ever.
"My Chains Are Gone is the perfect title for this album because my chains ARE gone," McEntire maintains. "I rely on my faith so much every day. There's freedom in knowing that I don't have to figure it out myself. Like Mama said when she walked up to the preacher, he said, , 'Jackie, what can I do for you?' She said, 'Well, preacher, I'm here to turn myself in. I'm tired of doing it by myself.'"
The Country Music Hall of Fame member has endured plenty in her life, including a painful divorce and the loss of her band members in a plane crash. It's those heartaches that make her more appreciative than ever for the life she has now, including a new tour, a relationship with her boyfriend, actor Rex Linn and more.
"I'm happier than I've been in so long, and I thank God every day for that blessing," McEntire tells the Chicago Sun-Times. "To have this joy and fun and appreciation and thankfulness, it's just overpowering. It's more, sometimes, than I can comprehend. So, I always pray, 'Holy Spirit, walk for me, talk for me, speak for me, sing for me. And if there's anybody in the audience that needs You, let me be the conduit.' I take that job very seriously."
Find My Chains Are Gone and tour dates at Reba.com.