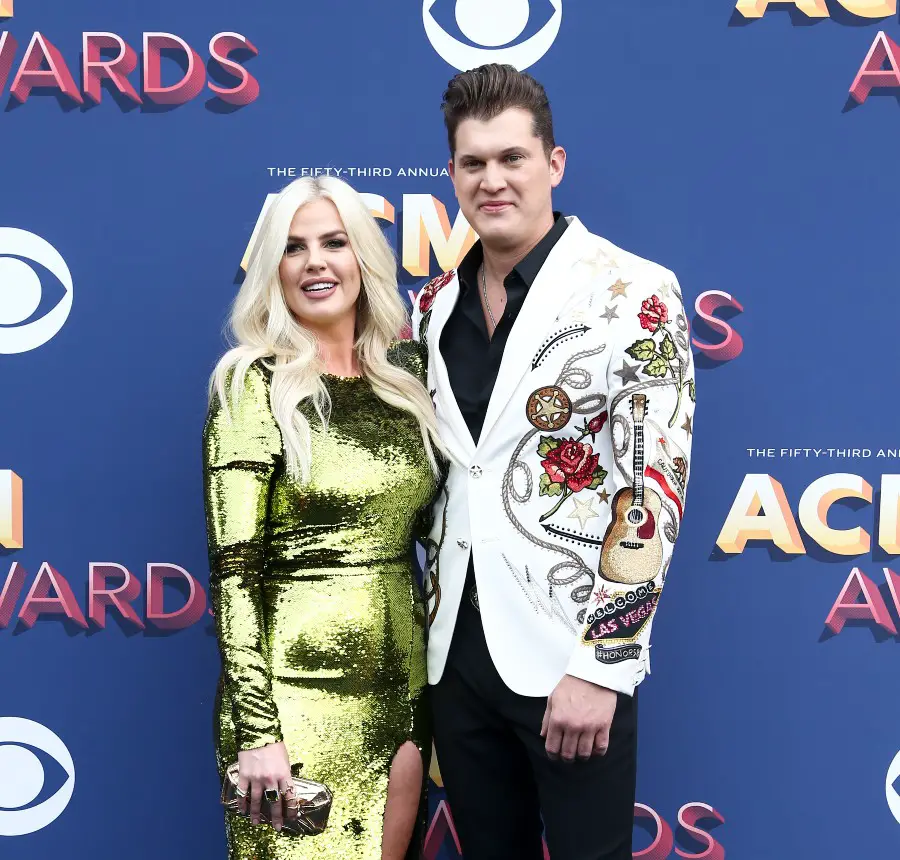 Jon Pardi is a married man! The singer tied the knot on Saturday, November 21, with his longtime girlfriend, Summer Duncan, in Murfreesboro, Tennessee, located just outside of Nashville, after their original plans for a May wedding in Montana had to be changed due to COVID-19.
"Originally we were getting married in Montana in May, which was going to be unreal," Summer told People. "We had an entire lodge rented out for three days for a wedding weekend extravaganza with events daily, a spa, chefs … But then COVID hit, and that all went away. With the sudden postponement — and Jon still having a full tour schedule — we were very limited with available dates."
"We had a friend who was married at Saddle Woods last year, and when we walked into their wedding, Jon was like, 'This is the most amazing wedding and venue ever,'" she continued. "So when we had to cancel our destination wedding, they were naturally the first venue we called when we knew we had to keep things closer to home. There's never a right time in 2020 to get married, so after all the planning and re-planning we were just happy we got to do it."
Instead of a big bash with all of their friends, their ceremony instead only included family and people closest to them, which ultimately suited both of them just fine.
"With so much of our families being in California we had to make the tough decision to downsize (drastically) twice, and we ended up with a small group of just our immediate family and closest friends in town," Summer shared. "We hope to eventually have a 'wedding tour' as Jon calls it and celebrate with all our family and friends in California, Nashville and Texas."
Jon and Summer met thanks to a little match-making skills from a friend of Jon's own mother.
"I have been a hairstylist for 13 years, and with that you become family with your clients, so they know all the good, bad and ugly of your life," Summer recalled. "My client Ellen Moxley has been lifelong friends with Jon's mom, and after a few of my failed attempts at dating, she called one day to tell me about a guy she knew very well from California — I was NEVER going to move — who had a great family and was tall. She never mentioned him being an artist, which I was honestly not thrilled about once I learned."
"Long story short, Jon's mom sent him my number," she recounted. "He was performing in my hometown, and he called me and invited me to the show. I was in Las Vegas so I said, 'Maybe next time you're in town.' Obviously, I wasn't aware of how tour life worked so he came back with, 'How about I fly you to Denver next week?' My girlfriends all convinced me I had nothing to lose so I flew out there with a girlfriend, just in case it went south. Within the first five minutes of meeting Jon, it was game over for me. I texted my mom, 'Sell my house, sell my car, send my dog.'"
Clearly the match worked, for both of them, almost instantaneously.
"Summer was love at first sight for the first time ever in my life," Jon said. "She was the first girl I've ever dated where I felt like she had my back and that we really are a team. Summer is stunningly beautiful to look at, but that doesn't compare with her heart and how caring she is. We have the most fun together — in any situation — and we laugh constantly."
Jon's current single, "Ain't Always the Cowboy," from his 2019 Heartache Medication album, is currently in the Top 10.