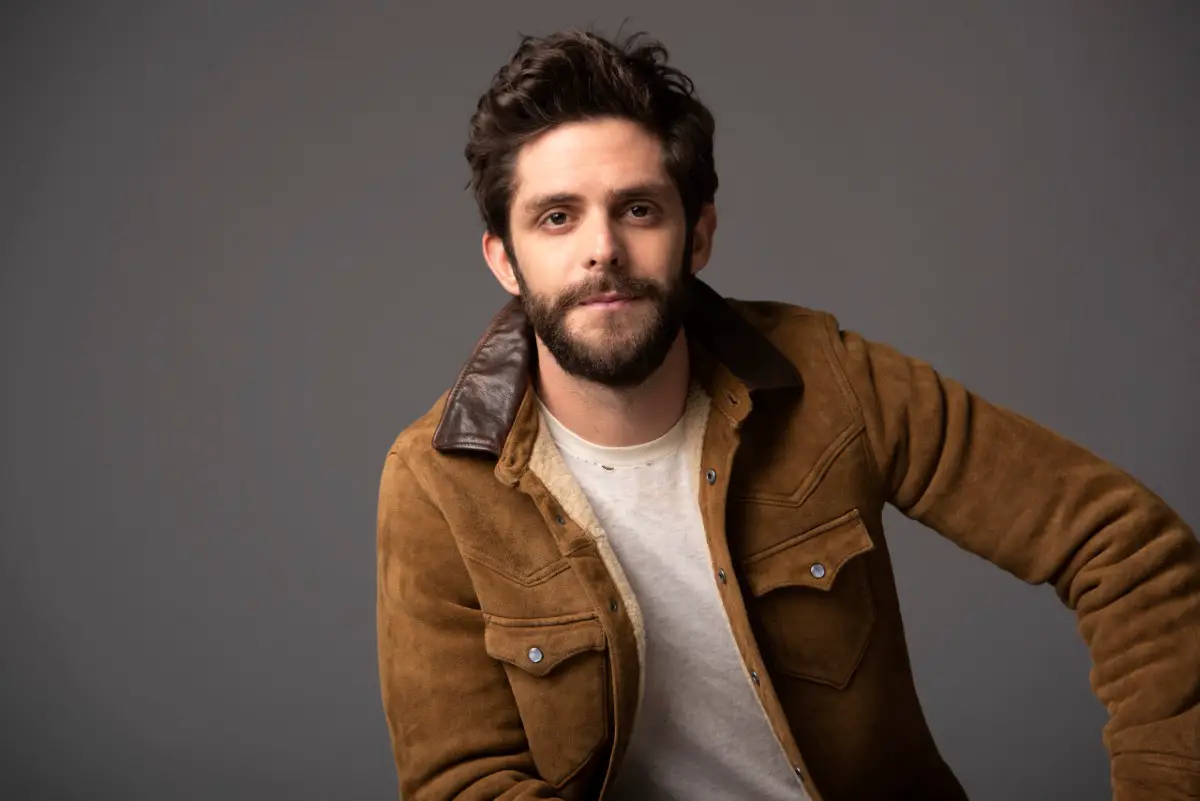 Thomas Rhett co-wrote two songs on Chris Tomlin 's recent No. 1 album, Chris Tomlin & Friends, including "Thank You Lord." Thomas wrote the gratitude-filled tune with both Corey Crowder and Florida Georgia Line's Tyler Hubbard, which is why all three artists appear on the inspirational track.
"That song came out of the blue, to be honest with you," Thomas shared with his record label. "As we worked on this Chris Tomlin project, Chris was like, 'Do you have any songs that you think I'd like,' and I sent him 'Thank You Lord" and he loved it. And so it was only fitting for me to get on there and FGL to get on there and Chris, obviously, 'cause it was his record."
While Thomas loves the song, he acknowledges that "Thank You Lord" doesn't fully touch on everything he is currently thankful for.
"But if I had to re-phrase 'Thank You Lord,' it would definitely be 'Thank you Lord for my family. Thank you Lord for my kids and this life that you've blessed us with,' because it's been such a crazy ride and I think without my family, I really don't know where I would be."
Chris recently opened up about his friendship with Thomas, and the unlikely way the two singers met. Thomas heard Chris rehearsing, while they were both at Nashville's Bridgestone Arena, and arranged for them to meet, unaware that Chris had been trying to reach him for a long time, to ask him to perform for his Good Friday concert.
"Thomas was like, 'Hey man, I just heard your voice,'" Chris recounted. "'I've been rehearsing for my tour. I heard your voice over the PA. I've loved your music for so long. I just wanted to say hey.' I was like, 'Bro, I've been trying to get you to do this very night with me for the longest time. I think this is no coincidence we're supposed to meet.'
"He said, 'Maybe we should write some songs together, or do a song together, or something like that,'" he continued. "'In fact, I have something in mind I'd love to send you,' and he sends me 'Be a Light' as demo and said, 'Would you sing this with me? I'm thinking about getting some other artists to sing it.'"
"Be a Light," which also included Lady A's Hillary Scott, Keith Urban and Reba McEntire, became Thomas' 16th No. 1 hit. Chris Tomlin & Friends debuted at No. 1 on Billboard's Digital Albums chart.