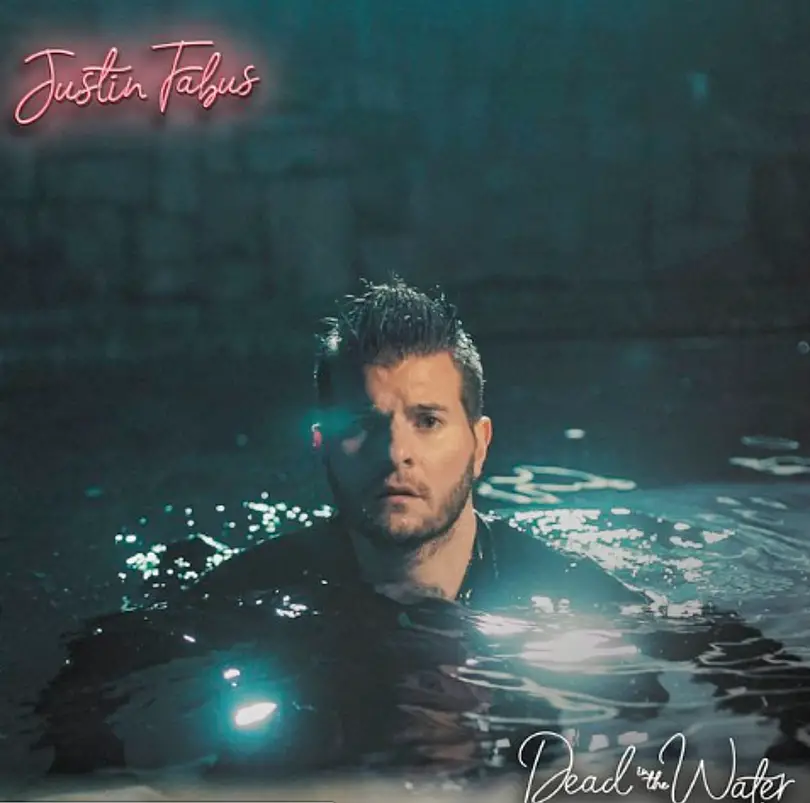 Justin Fabus is back with a brand-new single, "Dead in The Water." The Pennsylvania native teamed up with one of the music industry's most sought-after songwriters and producers to bring the uptempo new song to life.
"During the pandemic, all we could really do was record in our makeshift studios or someone's house," Fabus tells Everything Nash. "After the pandemic, when things started to open up, I really wanted to get back to the old way of making music, and going into a studio or somewhere, and getting out of my comfort zone. So I had the opportunity of getting together with Eren Cannata, who in my opinion right now is like the hitmaker. He's the up-and-coming hitmaker."
Cannata's numerous credits include Demi Lovato, John Legend, Billy Porter and more. He also comes from music royalty, as the son of Richie Cannata, Bill Joel's longtime horn and keyboard player.
"Billy Joel is the reason why I got into music," Fabus reveals. "So as a kid watching live videos and music videos of Billy Joel — how crazy to see Eren's dad. I never knew that one day I would meet his son and end up working with him. It's kind of like a full-circle moment for me. So I got together with Eren, and we just really hit it off and said, 'Okay, let's do this.' So I flew out to LA and stayed in an Airbnb in Hollywood. He had someone come in and basically build a studio in the house. And for a couple of days we lived in this house and just wrote and recorded this song."
Once Fabus and Cannata started collaborating, they realized they had great musical chemistry, which is how "Dead in The Water" ultimately was created.
"We really didn't have any ideas," Fabus recalls. "And the great thing about Eren is, he is just very freeing and just says, 'Well, what are you listening to now? Play some things that you like, some things that inspire you.' We just were kind of vibing off music that we both love. Obviously, we come from the same background of music, and we just started bouncing off ideas. Eren came up with this 'dead in the water' line and was like, 'You know, there's really no song called that.' We went with this vibe of a Romeo and Juliet kind of thing, but involving water and a 'damned if I do, damned if I don't' kind of thing."
Although "Dead in The Water" might be a new concept for a song, its theme is one that virtually everyone can relate to, one way or the other.
"We've all been in certain situations, whether it's a relationship with a significant other or with a friend or a family member where you're kind of dead in the water," Fabus explains. "Everybody can relate to being dead in the water at least once in their lifetime. So that's kind of how it came about. And I'm very proud of it."
"Dead in The Water" will be released on Friday, July 8. Download the song here. Find all of Fabus' music by visiting his website.