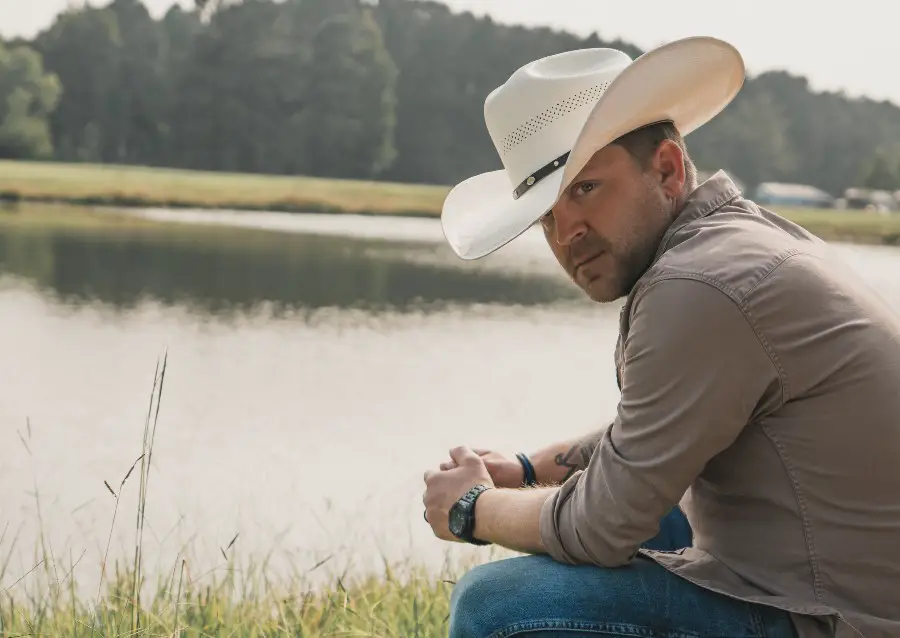 Justin Moore's debut single, "Back That Thing Up," came out in 2008. Since then, the father of four has been releasing hit after hit, and selling out large arenas all over the country, while remaining focused on his family and his Arkansas roots. While talking to Moore about his romantic new single, "With a Woman You Love," and his (hopeful) post-pandemic plans for 2022, we also asked him 11 of our burning questions.
1. What is your favorite food?
Chicken fried steak. With brown gravy.
2. What is a food you cannot eat?
I hate mayonnaise, really. And mustard. I'm not a condiment guy.
3. What is your secret talent?
Cooking.
4. Where is your favorite vacation spot?
Any beach.
5. When did you feel like you "made it"?
First time I played the Opry.
6. What was your most embarrassing moment on stage?
The first arena I did was in 2013. I fell off the stage twice in the first five minutes, and I broke three ribs. It was terrible. It was awful. I went to the hospital the next day, and they said, "This rib and this rib and this rib, they're broken."
7. What would you be if you weren't a singer?
Probably a coach.
8. When were you the most starstruck?
George Strait at the BMI Awards. I went up and introduced myself, and I said, "Hey, I'm Justin Moore. I just wanted to say hello. I gotta go pee." Which was just the most idiotic thing I've ever done ever. I get to open for him in Little Rock in March. So I'm hoping not to reenact that.
9. What has been your biggest splurge?
That's a good question. Probably when I bought my house.
10. Who is your dream collaboration?
Dwight Yoakam.
11. What's something people don't know about you?
I feel like I've been really honest in interviews and throughout my career. So I feel like there's not much that people don't know about me, but I'll go with something that I hope people know about me because of my actions, which is that I'm a Christian.