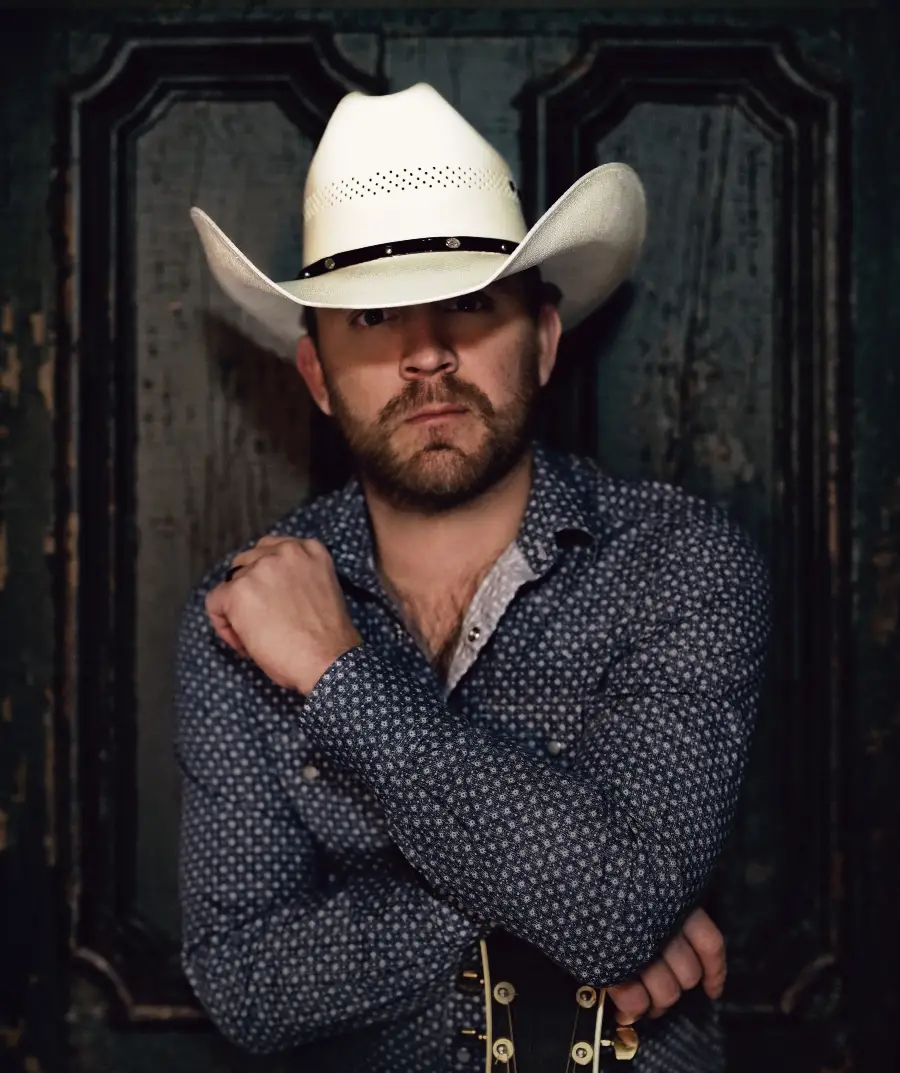 Justin Moore's latest single, "With a Woman You Love," is a bit of a departure for him, in the best way possible. The Arkansas native has made a living by releasing pure country songs, which have included very few love songs. But when Moore sat down to write with Paul DiGiovanni, Chase McGill and Jeremy Stover, and they penned "With a Woman You Love," Moore knew he had a potential big hit on his hands.
"If you have 'If Heaven Wasn't So Far Away,' or 'The Ones That Didn't Make It Back Home,' and you're putting that out, you have this grandiose idea of it, and way to sell it," Moore tells Everything Nash. "This is just a prototypical love song. It certainly isn't breaking the mold. But we've had, I don't know, 20 hit records total, let's just say, for easy math, and four or five of them have been love songs. So we haven't done a ton of them, is my point. But they all always do really, really well for us. They're always big hits on the radio and they always stream well, and do all those things. We just kind of forget about that part of our music; there's one or two on every album, but I rarely put them out as singles."
Moore might not have even considered releasing "With a Woman You Love," if not for one of his record reps, who encouraged him that the song could be a big, big hit.
"He quite honestly fell in love with this song," Moore recalls. "He's like, 'Man, this song is a big hit record. You gotta put this out.' And I'm like, 'Really? Oh, wow, okay. Whatever.' They've always done really well for us. I really think it's a great lyric, and I think it's a great melody. It really reminds me of kind of the stuff that I grew up on. It reminds me of Brooks & Dunn, and some of their big records back in the day. I'm a huge fan of theirs, always have been, and I still am."
Moore's last love song was "Somebody Else Will," released in 2016, which made now the perfect time for "With a Woman You Love."
"It's hard to believe it's been that long, but it has been," Moore shares. "So we felt as though it was time to do that again, and people seem to be digging it so far. We'll see what it does for us."
"With a Woman You Love" follows Moore's tenth No. 1 hit, with "We Didn't Have Much." The song is from an upcoming new studio album, after releasing Late Nights and Longnecks in 2019.
Find all of Moore's music by visiting his website.