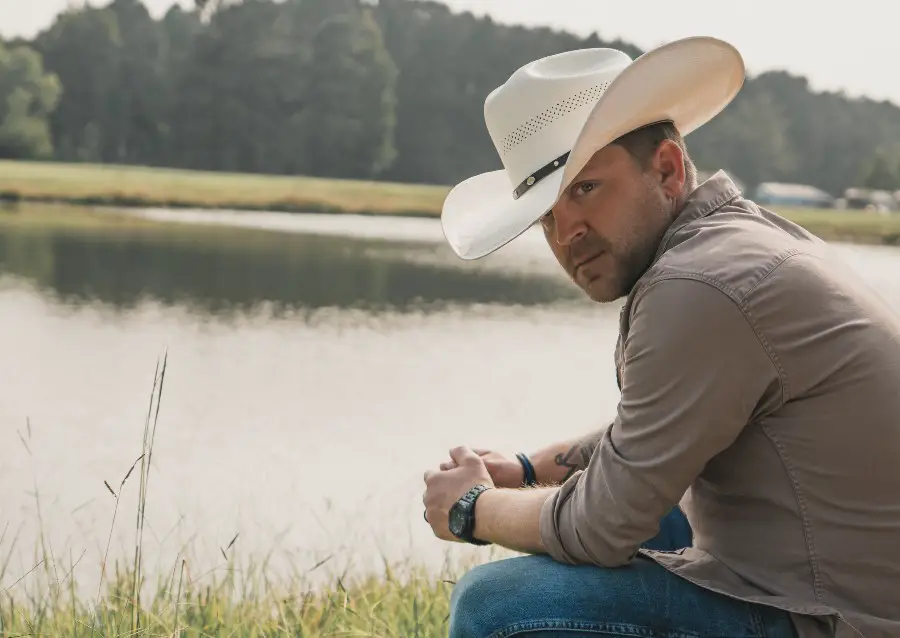 Justin Moore's country music career is hotter than ever, but he admits he has considered a career change, and a pretty big one. The Arkansas native reveals he has considered a career in politics, and hasn't ruled out running for office at some point in the future.
"I have thought about it. I mean I really have," Justin concedes to BMLG. "A, to make a difference, if I believed that I actually could make a difference. Politics get a little bit goofy to where I don't even know if you really can anymore in certain positions. And then B, I'm intrigued by politics. I mean, I enjoy watching the news – and I know a lot of it's propaganda – but it intrigues me. It piques my interest, and so I've thought about it in the past.
"I don't know if I'll ever do anything with it, but it's something that's popped in my mind and we'll see," he added. "I mean, if that were to happen it would be a long, long time from now."
For now, the 36-year-old just released a new song, "We Didn't Have Much," which is from his next record. The song was at least partly inspired by his unexpected time off the road, and at home with his family, in 2020.
"I'm really excited to get 'We Didn't Have Much' out to country radio," Justin shared. "It sounds different than any other song we've released to radio in my career. I think it's a poignant lyric for this time in our lives also. 2020 has led my family and I to lead a more simple life than what we are accustomed to. This song speaks to the beauty in that simplicity."
Justin also released Live at the Ryman earlier this year, which was originally recorded at a show at the hallowed venue in 2018.
"A live album is something I've always had a desire to record and have out for our fans. We had the chance to record our Ryman show," Justin said of the project. "The crowd was unreal. The venue, as we all know, was great, as it always is. Luckily, I didn't screw it up. In all seriousness, the energy we were able to capture that night, was electric.
"In this strange time with no live music, I thought this could be fun for our fans right now," he continued. "Crack a cold one around the house, a campfire, deer camp, the beach and enjoy some live music. Hopefully, we have the chance to do it in person soon. Until then, enjoy this live album from my band, my crew, and myself from the Ryman."
Purchase Live at the Ryman at JustinMooreMusic.com.