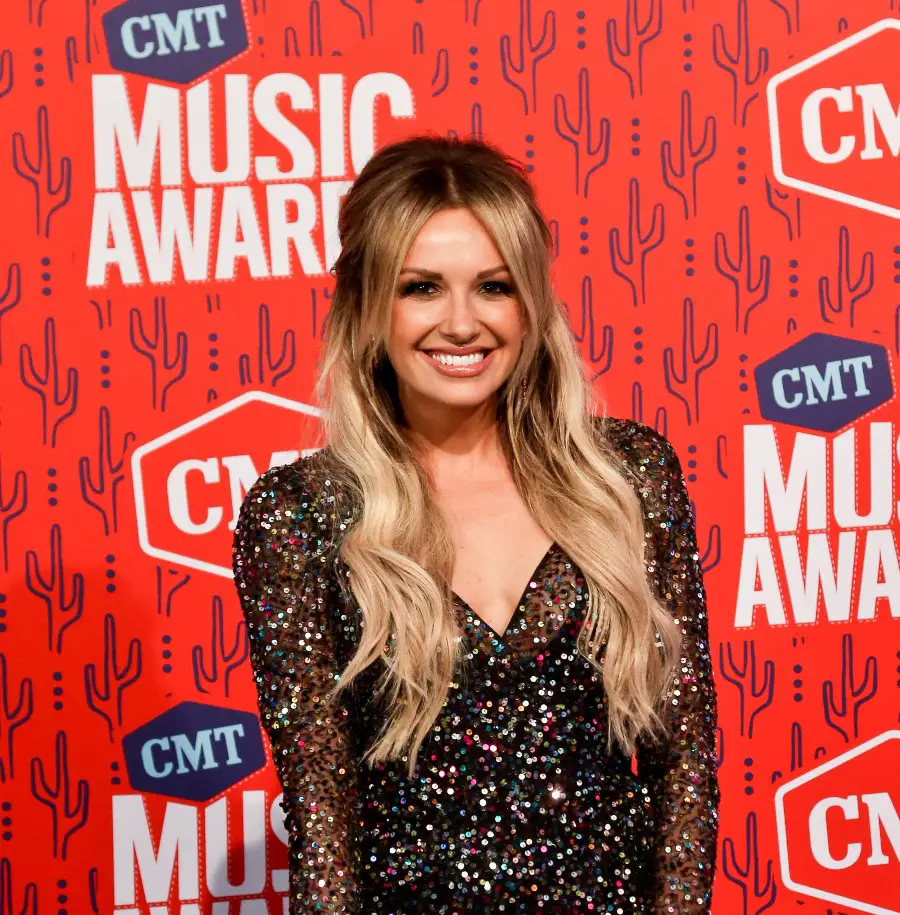 Carly Pearce had an unexpected trip to the ER on Halloween, when she fell, causing numerous injuries, including knocking out her teeth and requiring stitches on her face. The 30-year-old is, thankfully, healing well, although she admits her recovery isn't quite over.
"I go back the week actually after Thanksgiving to get, I think what will be two more root canals," Carly told Everything Nash. "My injuries are almost healed now. It's just more like a little bit of scarring that I have. I obviously don't have stitches anymore. My lip is not super messed up, like it was at the CMAs. I'm better. It's definitely on the mend, but a face injury — I'd never had anything like that happen to me. It was total freak accident and it was scary."
The "Hide the Wine" singer says, regrettably, she was not drinking when the accident occurred.
"I had maybe had two sips of wine. I wish there would have been involved because the pain was awful," Carly said with a laugh. "It was a freak accident. Sometimes you fall in the right spot. I used to joke, and be like, 'How did Carrie [Underwood] fall? Well, now I know."
Carly was terrified her injuries would prevent her from performing during the 2020 CMA Awards, but she managed to pull it off. The Kentucky native sang "I Hope You're Happy Now," which won a CMA Award for Musical Event of the Year, with Charles Kelley, after Lee Brice, who sings with her on the track, had to cancel his performance due to a positive COVID-19 test.
"I literally got a root canal done the day after the CMAs, "Carly revealed. "The girls in the office were like, 'Congratulations!' I will tell you, this whole year, I've felt very low, but then all of a sudden, I just took a hold of myself. And I felt like also God just took my career and was like, 'I'm going to give you a lot of blessings.' And I just feel, and I'm not just saying this, but I feel really good, and I felt very good on the CMAs.
"For a lot of people, that's kind of the first time they've seen me since all as this has all happened," she continued, referring to her divorce from Michael Ray. "I just felt really strong. I felt strong, and I feel good. I definitely feel like country music continues to help me with confidence in this. And I just feel like I'm really in a good spot."