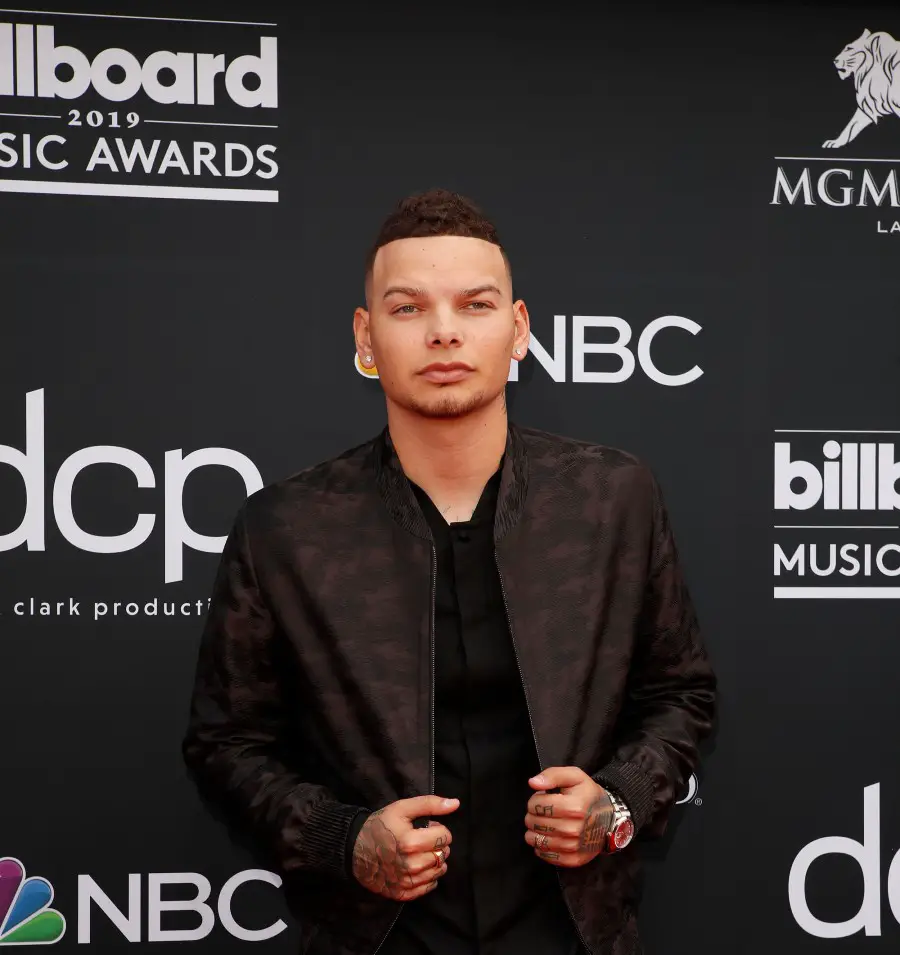 Kane Brown's 2020 is not what he had planned. Kane was going to be on his Worldwide Beautiful Tour, but because of the coronavirus pandemic, the 27-year-old has been spending time at home instead, and soaking up every minute with his wife, Katelyn, and one-year-old daughter, Kingsley.
"I'm doing great," Kane told Everything Nash. "I'm hanging out with my wife. We get to work on the house, But it's driving me crazy. I guess I'm used to being on the go so much, so it's driving me crazy, just staring at the walls, I think, and not really having anything to do. But luckily, at least we've been able to do these award shows."
Kane has also been working with Crown Royal, for their Purple Bag Project, with a goal of sending one million care packages to those serving in the military.
"The Crown Royal thing has been keeping me busy," he added. "Hopefully it changes and we can get back out there."
Kane partnered with the Crown Royal Purple Bag Project to give a boost to those serving our country — a cause he is deeply passionate about.
"I've had a lot of family in the military," Kane told Everything Nash. "I tried to join the military before music. I've seen the foods that they have to eat over there, so it was cool to get some snacks that they can't get their hands on. Especially this year, in 2020, it's just another way to give back to people and give love to somebody, which I feel like we need to do right now. I'm excited to be able to help and support our troops."
To find out more about the Crown Royal Purple Bag Project, or to make a donation, visit Pack.CrownRoyal.com.