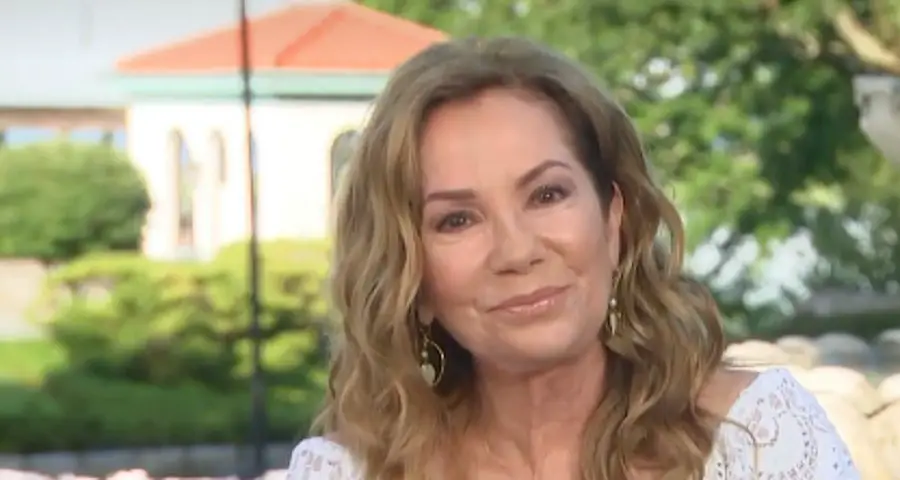 Few people outside of immediate family have been as close with legendary TV host Regis Philbin as Kathie Lee Gifford, which is why his death is especially difficult for her. The two co-hosted the successful Live! With Regis and Kathie Lee together for 15 years, remaining close friends even after Kathie Lee departed in 2000. The actress and author currently lives in Nashville, but still keeps a home in Connecticut, which is where she visited with Regis and his wife, Joy, only two weeks before he passed away.
"I was just so grateful the Lord gave me that final time," Kathie Lee said on the Today Show. "And it was so precious because when I talked to Joy the day that I found out right after he had passed, she said, 'Kathie, he hadn't laughed in a long, long time.' She said, 'I was so worried about him.'"
The loss of Regis reminded Kathie Lee of the loss of her own husband, Frank Gifford, who passed away in 2015.
"I think he was like Frank. He was just ready," Kathie Lee shared, recalling something Joy told her in their brief conversation. "She said, 'The day that we came to have lunch with you was the last time I heard him laugh.' That will forever be a precious gift the Lord gave me, that I got to laugh again with one of my best friends in all my lifetime."
Kathie Lee knew when she saw Regis at what would be their final visit, that he wasn't doing well. Still, it was a hunch she had when she decided to fly north earlier this week, not finding out that Regis had passed away until she arrived.
"I sensed much more fragility than I'd seen in him since the last time in January out in Los Angeles," Kathie Lee recounted. "We sat right here on my screened porch, and we laughed ourselves sick. We always picked up right where we left off. … After they left I just thought to myself, 'Lord, is that the last time I'm going to see my friend?' Because he was failing, I could tell.
"I don't know, something told me the other day, when I was in Tennessee, 'Get on a plane, and go home. Get on a plane,'" she added. "And I didn't know why, but I've learned to listen to that voice. I got on the plane, came home and immediately heard the news about Regis, called Joy immediately and talked with her."
Kathie Lee also spoke out about the Regis' death on social media, and the impact he had on her life.
"There are no words to fully express the love I have for my precious friend, Regis," she wrote, along with a photo of the pair. "I simply adored him and every day with him was a gift. We spent 15 years together bantering and bickering and laughing ourselves silly—a tradition and a friendship we shared up to this very day. I smile knowing somewhere in Heaven, at this very moment, he's making someone laugh. It brings me great comfort knowing that he had a personal relationship with his Lord that brought him great peace.
"I send all the love in my heart to Joy, to his children, to the rest of his family and to the innumerable people he touched over his legendary life," she added. "There has never been anyone like him. And there never will be."
Regis passed away on July 24 in Greenwich, Connecticut. He was 88 years old at the time of his death.