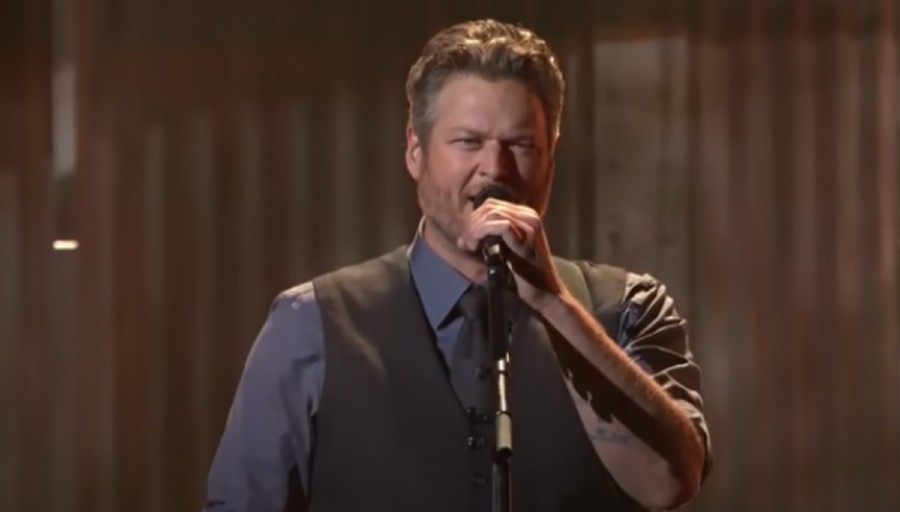 Blake Shelton is unsure if Season 19 of The Voice will go on as planned. The longtime coach of the show, who is the only coach to remain with The Voice since it began in 2011, admits he has no idea how the coronavirus pandemic will impact the upcoming season.
"We're supposed to start filming our blind auditions for season 19 in about two weeks, I think," Blake told SiriusXM's Storme Warren. "But the waves of bad news that keep coming out of California, especially southern California — it's on my calendar still, but every day seems like a new world we wake up in. I hope we still get it in and I know they created a safe situation for us but we will see what happens."
Blake has been answering "I don't know" every time someone asks what will happen to this season of The Voice, which he says is the most honest answer he can offer.
"I'm sick of hearing myself say it," Blake acknowledged. "I literally don't even want to answer questions anymore, because I know people just look at you like, 'Oh, really, you don't know.' But I don't know."
Blake may not know what is happening with The Voice, but he does know what is happening with his music career. The 44-year-old just dropped "Happy Anywhere," another collaboration with his longtime girlfriend, Gwen Stefani.
"Even though Gwen and I just had a single out we decided that, under the circumstances, this year… man, there's never been a better time for 'Happy Anywhere,'" Blake said, referring to their recent No. 1 hit, "Nobody But You." "We've all been in quarantine and lockdown, and hopefully we've been doing that with somebody that we really love and enjoy being around. That's what happened with Gwen and me this summer – and this entire year."
Quarantine has been hard on his music career, but the Oklahoma native says it's only made his relationship with Gwen stronger.
"You wake up and look at the news and you're starting to realize that this quarantine is not working out too well for a lot of people who are finding out they don't like being around each other as much as they thought they did, which is terrible," Blake told Storme. "She and I have experienced the opposite, and we've been having a blast. I think it's because, we've literally, since our early, early twenties, both of us have been chasing our career around.
"Obviously, none of us like these circumstances, but I'd be lying if I said that I'm not having a blast being stuck at home for this long because I've just never gotten to do it before," he continued. "Since I've owned a home, I've never been able to be there more than two weeks max at a time. So, this has been an eye-opener. I told my manager, I said 'Man you might have a hard time getting me to go back on the road again actually."
Gwen is slated to return to The Voice this year, replacing Nick Jonas. Blake is the reigning champion of The Voice, with his contestant Todd Tilghman.