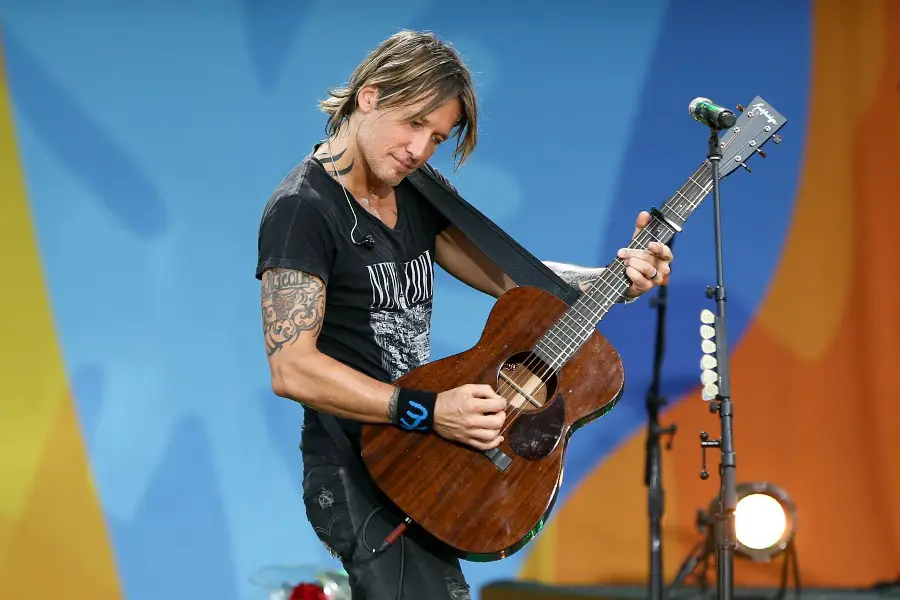 Keith Urban has another hit at radio, this time with "Wild Hearts." The song, from an upcoming new album, was originally written by Runaway June's Jennifer Wayne, Old Dominion's Brad Tursi and Eric Paslay, before Urban decided to rework some of the lyrics to make it his own. Urban is certainly no stranger to releasing singles, but says it's this one, more than 20 years into his career, which has proven different than any of his previous singles.
"This whole thing came together faster than probably any song I've ever done," Urban shares with his record label. "I got sent the song in early May, and I rewrote the lyrics within a couple of weeks of getting the track without the vocals on it, so I could work on that. And once I got those where I wanted them, I went down into my studio and put down a vocal on the song and then I added guitars and I sort of built out the demo that I got sent. Everything was done so quick, and then I sent it to my manager to say, 'Hey, we just did this last week. What do you think about this song?' And he said, 'I think we should put that song out.' I went, 'When?' He was like, 'Now!' (laughs) He's like, 'This just sounds great.'"
Not only did Urban and his manager agree the song was a hit, but so did everyone else Urban played it for, with people reacting to the song in a way they had not before to any of his previous releases.
"We played it for a bunch of different people, and everybody just loved it," Urban recalls. "I think people were responding to the message. It's a universal want, I think, to have a song motivate us at the times when we need it in our lives. This song was just magical, I think, how quick it was done, how quick it made its way into a finished record to how soon we were releasing it – all very, very fast through for anything I've ever done, so I think there are other powers at work with this song."
Wayne previously praised Urban for how well he handled "Wild Hearts," even while changing the lyrics to suit his own life.
"It was so sweet," Wayne told Everything Nash. "He's so respectful of songwriters and songs. He was like, 'I absolutely want, if this song can find a home the way it is, I do not want to take that from you guys. I want to respect the writers. You guys are all amazing.' I mean, Keith was just unbelievable in the whole process. Then he made it personal about the first time he went to a concert, his dad took him to see Johnny Cash. And he was like, 'I just remember looking at my dad, and looking at the awe that my dad had for this man.' He wanted his dad to look at him that way."
Urban is planning on spending much of 2022 on the road, with his The Speed of Now World Tour. Find music and tour dates here.