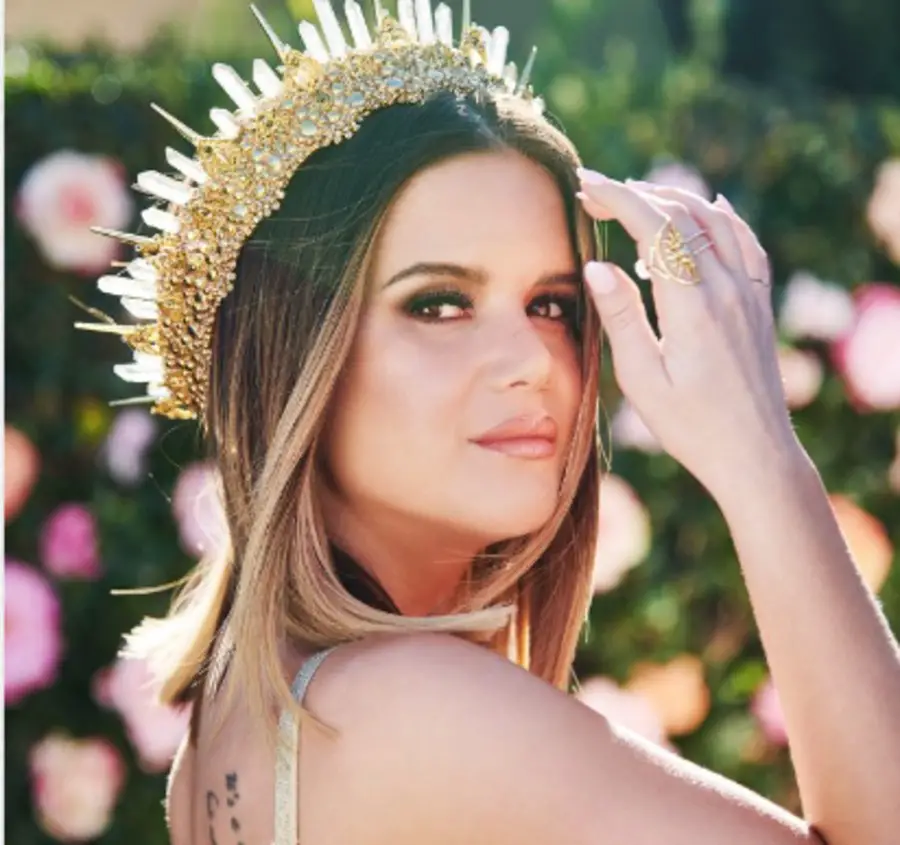 Maren Morris isn't a Nashville native, but she proudly calls the city home now. The Texas-born singer moved to Music City in 2013 with a dream of a career in country music. That dream came true, beginning with her mega-hit, "My Church," kicking off a string of successes. Morris reflects on her move to Tennessee, and her success, in her new single, "Circles Around This Town," out now.
"I wrote it with my husband Ryan Hurd, Julia Michaels, who I love, and then my good friend Jimmy Robbins, who I've written a lot of my singles with," Morris tells iHeartRadio. "I think I ultimately wanted this song to feel like a trip down memory lane, but also hopefully positive and inspiring for any aspiring songwriter out there or just dream-haver. I think if you have a dream and you're trying to make it happen, that target is always moving. Even if you feel like you've achieved it, it keeps moving elsewhere."
It was Morris' wake-up call after moving to Nashville that she reflected on when writing "Circles Around This Town."
"The idea for 'Circles Around This Town' came from just a title I had bouncing around my head," shares the singer. "I thought it would be clever to say I would drive circles around this town, meaning Nashville, trying to write circles around it, meaning the songwriters. And I just got immediately humbled when I got here nine years ago and realized everyone in Nashville is a great songwriter and you better get in line."
Morris' list of favorite places in Nashville includes the Ryman Auditorium, which she says should be a must-see for every visitor.
"If you can't fit a show in at the Ryman during your Nashville stay, at least go for a daytime tour to experience the 'Mother Church's' stained-glass windows in the sunlight," she said, adding, "That place is truly magical and not just for its rich country music history (it is the original Grand Ole Opry)."
See a list of Morris' 10 favorite places in Nashville below. Find her music and tour dates at MarenMorris.com.
Maren Morris' Top 10 Nashville Spots
1. Grimey's New & Preloved Music
2. White's Mercantile
3. Radnor Lake State Park
4. Belcourt Theatre
5. Ryman Auditorium
6. Prince's Hot Chicken
7. Lockeland Table
8. Ugly Mugs Coffee & Tea
9. Bartaco
10. The Fox Bar & Cocktail Club