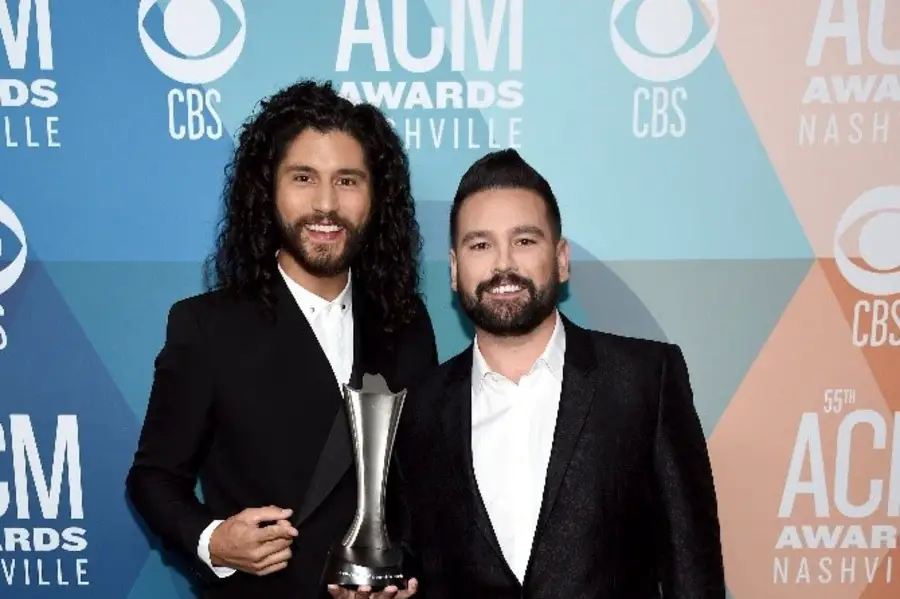 Dan + Shay can certainly employ people to do plenty of things to help propel their career, but one thing they refuse to do is let anyone but themselves handle their social media. The duo, made up of Dan Smyers and Shay Mooney, reveal that they are the ones who like, comment and share on all of their social media accounts, a decision they made years ago that they have no plans of changing.
"Social media has always been super important to us," Smyers says. "I guess we've probably driven a lot of people on our team crazy because we won't give out the passwords to our accounts. But ever since we started, we wanted to have that one-on-one personal connection with fans, and let them in our worlds. During the pandemic, it was more important than ever to stay in touch with the fans because we weren't getting to connect in person one-on-one. So we tried to put out as much content as we possibly could."
Not only did Dan + Shay stay connected to encourage their fans, but themselves as well.
"I think it was important for us to stay connected even outside of being an artist, just on a human level," Smyers explains. "We've had messages say the music has saved somebody's life, and that stuff, that's bigger than us, it' bigger than a song. It's so powerful. That's why we do this."
Smyers bravely opened up about mental health battles last year, sharing his story in hopes that it will help someone else.
"Full disclosure, my mental health lives in a constant state of shambles, but that's to be expected working in the music industry," Smyers admitted to Fault magazine. "In the age of social media, it's tough to stay unaffected by criticism and comparison. I would say something I try to do daily is make a list. It gives my day a bit of purpose and objectivity, and I can look back on it and feel like I've accomplished something. I think my brain goes into panic mode with too many unfinished tasks, so this helps give me some structure and focus."
Dan + Shay's latest album, Good Things, was released in August. They will join Kenny Chesney  later this year, serving as the opening act on his 2022 Here and Now Tour. Find music and tour dates at DanandShay.com.