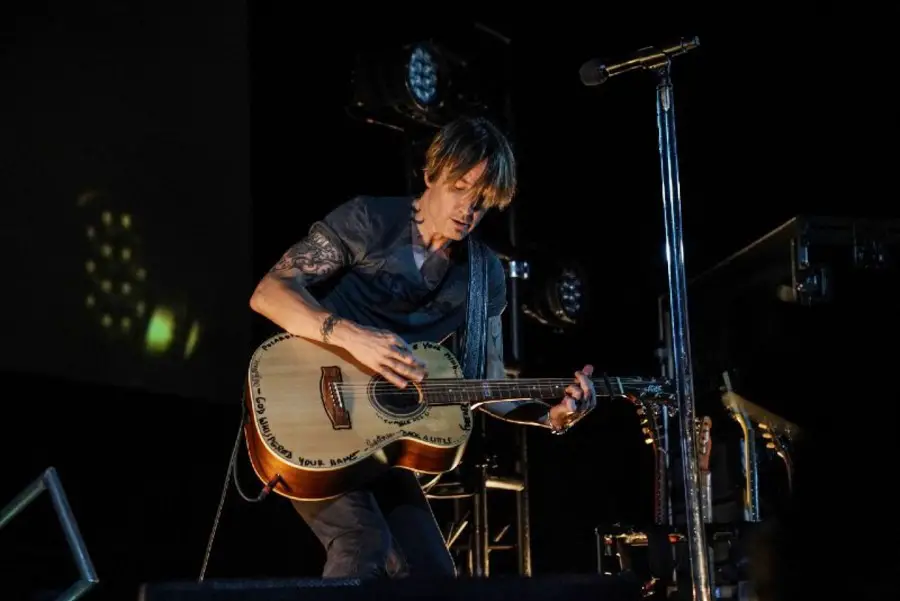 Keith Urban knew something was wrong, even before he found out about the devastating attacks on the United States on September 11, 2001. The New Zealand native was planning on enjoying a vacation, when instead he watched in horror as the events unfolded, along with the rest of the world.
"I was in Florida," Urban recalls. "We had just played a show … I think it might have been the 9th or the 10th, somewhere around there. It was right before it. And then we decided to stay down and have a few days vacation on the beach down there. I remember that morning. I didn't turn the news on and I was really grateful that I didn't because I had a few extra hours before I was aware of this reality that was going on that would change everything. But the beach was deserted, and it was an eerie, ominous feeling in the air and I couldn't put my finger on it."
Unfortunately, it didn't take long for Urban to realize what was happening.
"When we ended up going back to the house that we were renting, we put the news on, and that was the first time I saw what was happening," Urban recounts. "I couldn't take it in. It was too surreal. Couldn't fly anywhere. I had to send my tour bus to come down and get me and then bus all the way back to Nashville. My mom was staying with me at the time, and she was panicked and worried about me being away and was anxious for me to get home. It was a really, really surreal traumatic time for a lot of people."
Urban is back to performing, including resuming his residency in Las Vegas later this month, after being away from live performances for well over a year.
"We're going to resume our Vegas residency, which was cut short last year," Urban said on the Today Show, speaking of his plans for 2021. "When we played a festival last week in Ohio, [it was] 559 nights since we played in between shows. Isn't that insane?"
See a list of all of Urban's upcoming shows, including those at  The Colosseum at Caesars Palace in Las Vegas. by visiting his website.