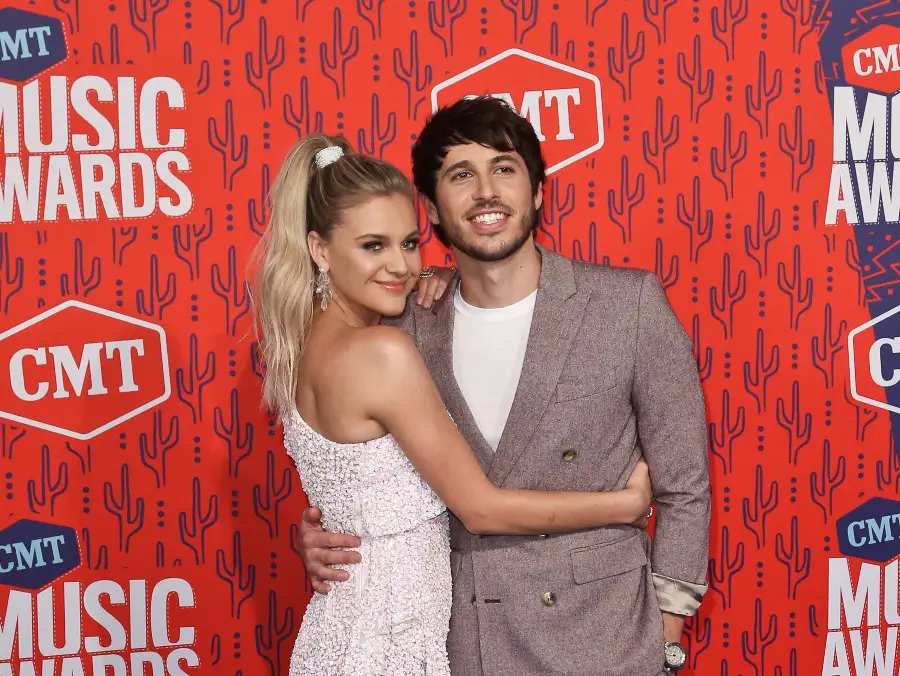 Kelsea Ballerini and Morgan Evans have been married for three years, but have rarely made much music together. So when the Australia native asked Kelsea to sing with him on "Dance With Me," she happily obliged, even though the song made her a bit emotional.
"That was my handsome, talented, and sweet hubby with the first song he ever wrote for me," Kelsea said on Apple Music Country's kelsea radio. "I remember when Morgs asked me to sing on it with him for his American debut record, it was really hard for me to sing on it and not just start sobbing. I mean, just having a song that's sweet to be able to represent our relationship on a record that will live on forever is such a gift, and it's so special to me.
"I've never told anyone this, but we wrote our own vows for our wedding," she continued. "He ended his with the lyrics to this song, so now every time I hear it, I just think about our wedding, surrounded by our friends and our family. It's just one of the most special memories to me."
Kelsea got to team up with two of her favorite singers, both Kenny Chesney and Halsey, for her third studio album, Kelsea, released earlier this year. The collaborations marked the first time the Grand Ole Opry member included other artists on her record. It wasn't that she didn't want other artists to join her on her previous projects, but rather that she was turned down every time.
"I had this dream list of people that I really wanted to work with on my first few albums," Kelsea shared. "We reached out to seven artists, and they all said, 'No.' That's a true story, and I say that because now I feel very victorious that on my third album I have two collaborations … Basically how this came to be is since I had already waited to my third album, I really wanted a collaboration to be something that not only did I love their music for the partnership, but I really wanted it to be someone that I loved spending time with, someone that I really wanted to make a video with and do performances with and spend that time with."
Kenny joins Kelsea on "Half of My Hometown," while Halsey joins her on "The Other Girl." Kelsea also released ballerini earlier this year, a stripped-down version of all 13 songs on Kelsea.