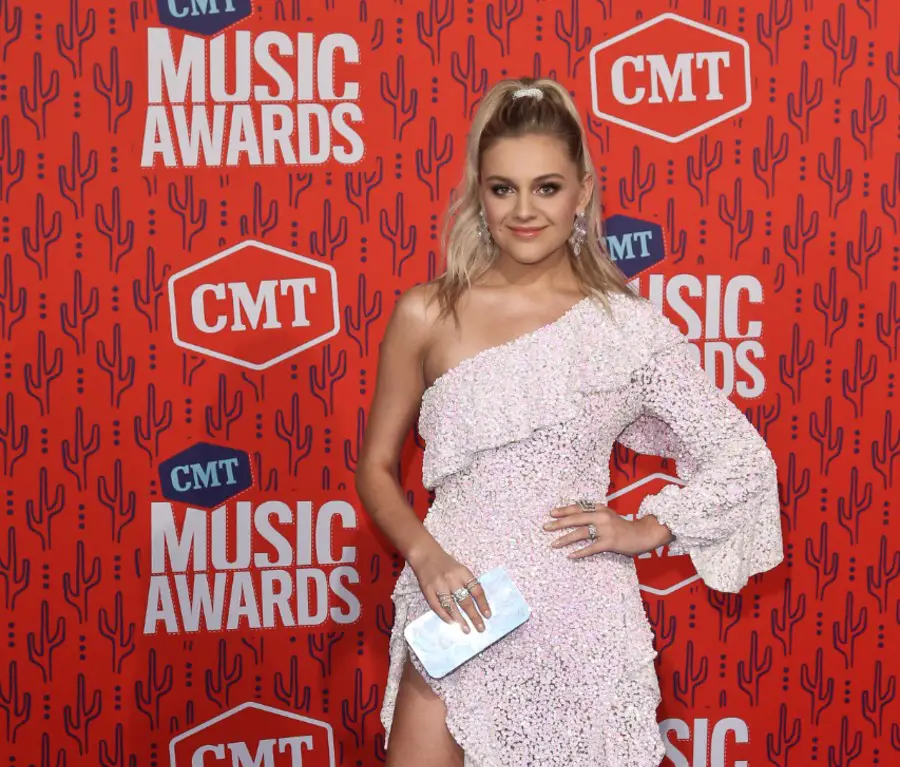 For at least two years, Kelsea Ballerini was eagerly working on her new album, appropriately called Kelsea, writing songs that reflected her life since falling in love and marrying Morgan Evans, while fighting for her spot as a female artist in country music, where men continued to dominate the airwaves. It was, in many ways, her life's work, which came out on March 20 — a time when usually the beginning of Spring makes life feel new again.
Unfortunately, this year the release of Kelsea coincided with the beginning of life shutting down because of the global coronavirus pandemic, which meant the singer couldn't tour to promote her album, a devastating blow to the rising star.
"We put it out just at the most unfortunate time," Kelsea told Rolling Stone Country. "I still felt like people wanted music and needed music to feel connected and comforted, but at the same time, I was so scared to take up any space with anything other than what was going on in the world."
"I had to grieve that almost like a loss," she continued. "And I got to a place where I was like, 'I'm just going to make a new record.' So I started writing."
The 27-year-old was ready to just say "next," and move on, but it was her manager, Jason Owen, who suggested she rework her plan.
"He said, 'Can you please do me a favor and try to find a way to fall back in love with this album?'" Kelsea recounted. "So, we had the idea to scrap the whole thing, except for the heart of every song, and rebuild it."
Rebuilt it she did, with her latest album, Ballerini, offering a stripped down version of the songs on Kelsea.
"I keep calling it my pivot point," Kelsea said. "So many people in the industry have said, 'I like this version better.' And it's giving me this new confidence going into whatever is next. I can break out of this country-pop sound a little bit more and strip it back or I can do both. There's space for both, and there's got to be acceptance for both."
With so much time on her hands, Kelsea has been working on a new record, but is clinging to the advice her wise manager gave her.
"He said, 'On a personal level, you're going to regret leaving this behind,'" she said. "So just take a beat and breathe."
The Grand Ole Opry member is currently enjoying a Top 20 hit with her current single, "Hole in the Bottle." Purchase both Kelsea and Ballerini at KelseaBallerini.com.