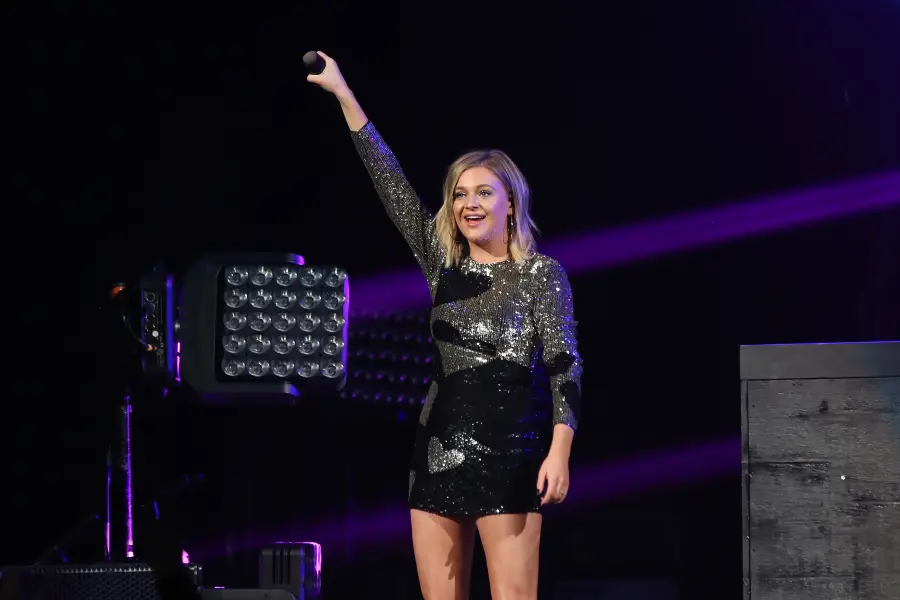 Kelsea Ballerini debuted a new song during her latest performance at the Grand Ole Opry. The 28-year-old says the song, which is a deeply personal reflection of her own life, is from an upcoming new album.
"There's one more song," Ballerini said from stage. "Half of you are going to be mad at me, because I'm not playing 'Peter Pan,' but hopefully I can make it up to you. I just started making a new album, and I'm in the really early stages. It's still kind of coming together, and I'm still trying to figure it out. But I think one of the themes that I'm finding is what I think a lot of us have found … in the last couple of years, as we've kind of been forced to step back and look at our lives, and have a lot of time to do that.
"It's made you kind of look at what you have differently,." she continued. "For me, I've started to really appreciate the little things a lot more. So this is a song that I'm really proud of, and I've never played it for anyone before. Maybe if you like it I'll put it on the album. Let me know."
Ballerini released Kelsea in 2020, which includes personal songs like  "Homecoming Queen" and "Half of My Hometown," along with fun, uptempo hits like "Hole in the Bottle." It's a contrast the Tennessee native vows to embrace even more on her next set of tunes.
"My first record and even 'Legends' and 'Love Songs,' they were such fun, flirty, romanticized stories," Ballerini tells CMT's Cody Alan. "I think 'Miss Me More' was the first song where I was really talking about the more mature side of a relationship."
"I was really talking more about not the fun, happy side of a relationship, but the 'This was difficult to get through' side, where I had to really fight to find myself again after this relationship," she continues. "Seeing that song be my biggest song, and how well it was received especially with young girls made me think, 'I need to go down that route more.' I need to dig into myself more and not be scared to put that side of me out, paired with the fun live songs too."
"Half of My Hometown," her collaboration with Kenny Chesney, is in the Top 10 and climbing. The song is Ballerini's personal reflection of how different her life might have been if she had chosen to stay in Knoxville instead of moving to Nashville to pursue her dreams.
"I wanted to ask what it's like going back home now," Ballerini told American Songwriter. "I think I was so eager to get out [of Knoxville] for so many years, because I wanted to be in Nashville, and I just wanted to be a country singer. [It wasn't] until writing for this album the last two years, that I realized [Knoxville] is one of the best places in the world."