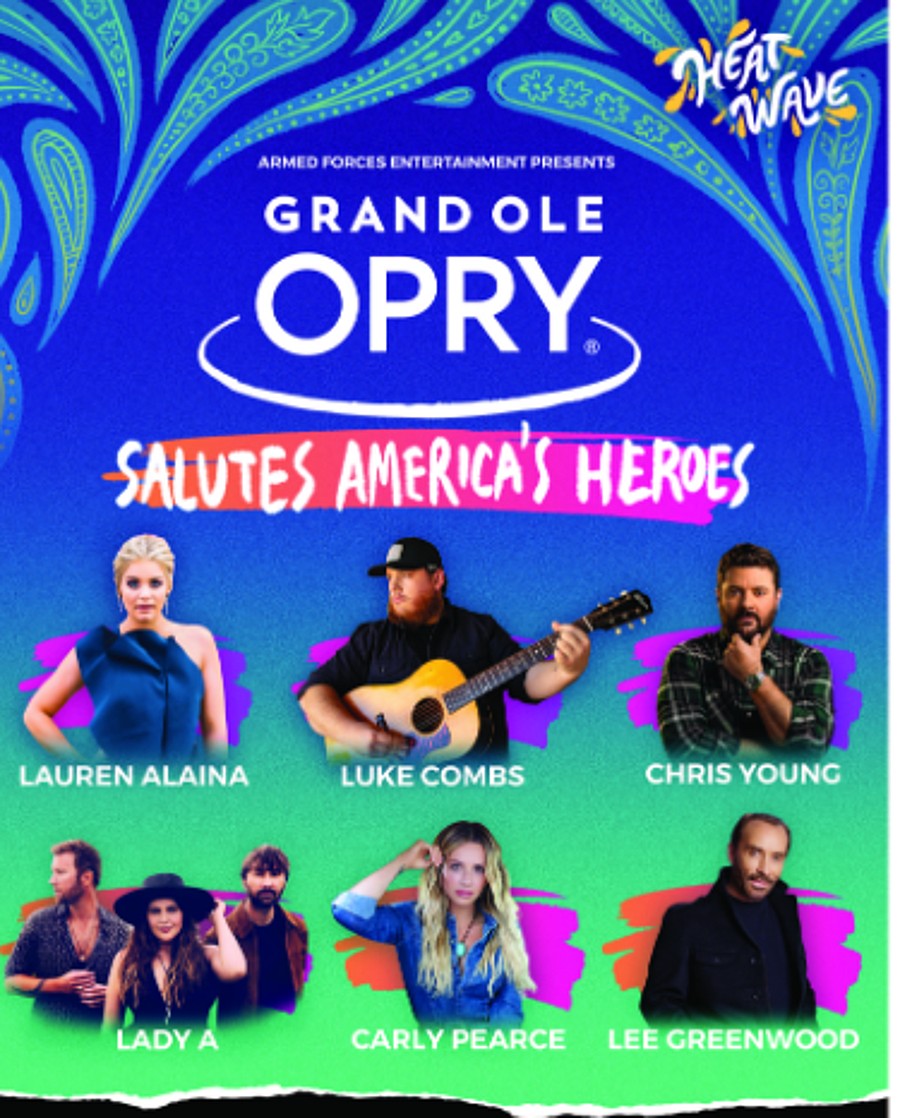 Lady A and Carly Pearce are part of a star-studded virtual concert, The Grand Ole Opry Salutes America's Heroes. The show, which began on June 29 on Armed Forces Entertainment's Facebook and YouTube pages, will be available through December 31. Runaway June's own Natalie Stovall hosts the show, which also includes Chris Young, Lauren Alaina, Luke Combs and Lee Greenwood. Two segments will also air worldwide on July 4 as well.
"I have had the honor of partnering with Armed Forces Entertainment for more than four decades to provide quality entertainment for the men and women serving in the military overseas," Judy Seale, President/CEO of Judy Seale International/Stars for Stripes, says. "Not being able to travel internationally has been a challenge and the AFE virtuals are providing much-needed moral support to service personnel. Based on the universal support the Opry receives from the country music industry, it seemed like a natural fit to partner with the Grand Ole Opry to bring the top entertainers in country music to the military and their families over the 4th of July Holiday."
The series comes shortly after Pearce was invited to become a member of the Grand Ole Opry.by Dolly Parton,.
"I feel like everybody has a different idea of what the Opry is for them," Pearce shared with Everything Nash and other outlets at a virtual media event. "For me, it has always been something that, if I was ever lucky enough to be a member, it wouldn't be just a moment or a press-off, or a little flash in the pan. It's a lifelong commitment to keep the circle unbroken for me. It is my duty as someone in this generation — I have sat in a room with Jeannie Seely, with Trisha Yearwood, and they're looking at me saying, 'We feel confident in you, to pass you the baton.'
"So I feel like it's my responsibility in this generation, and probably the way Trisha felt in Jeannie's generation, to keep it and preserve it in the way that it needs to," she continues. "I know that Carrie Underwood has done such a great job of that, and I feel like I want to follow in her footsteps of making it a part of who I am. Not just something that I check off of the list."
Armed Forces Entertainment is celebrating its 70th anniversary of providing entertainment to troops serving overseas. Find more information at ArmedForcesEntertainment.com.