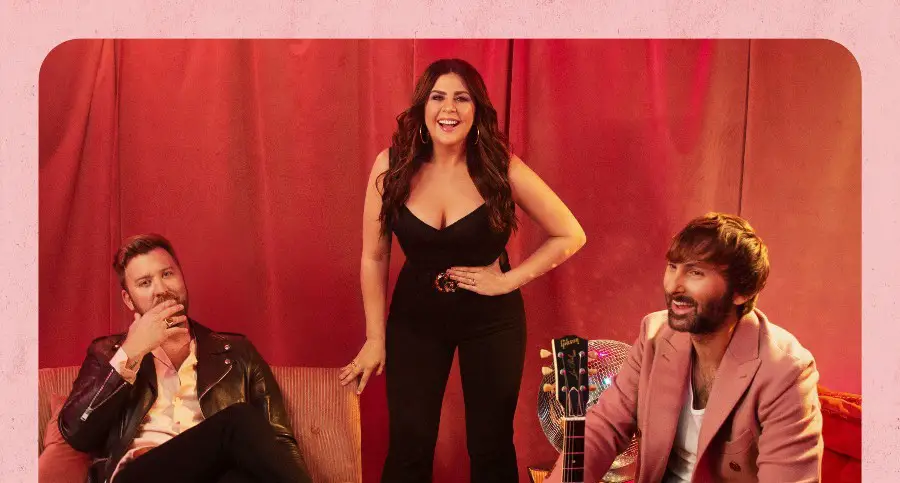 Lady A is back on the road, on their What a Song Can Do Tour. The trio, who joined Chris Tomlin on "Who You Are to Me," from his 2020 Chris Tomlin & Friends album, included the song in their set list, with a video of their stunning performance posted on social media by Tomlin.
"A friend sent this to me from Lady A concert the other…wow…so grateful to be a part of this song with them," Tomlin wrote alongside the video.
 

A friend sent this to me from
Lady A concert the other…wow…so grateful to be a part of this song with them

Posted by Chris Tomlin on Saturday, July 31, 2021
"Who You Are to Me" became a No. 1 hit for Tomlin and Lady A. For Lady A, who has had plenty of singles land at the top of the charts, the success of "Who You Are to Me" was a welcome surprise.
"If you had asked me years ago if I would be part of a Christian song going number one, I would've said you were crazy," Kelley previously said on social media. "Although I believed, my faith was definitely not in the right place to be a part of something like this without feeling like a fraud. Over the past couple years, I've thankfully connected with God in more ways than I ever had before and continue to try and grow that relationship. This year has only strengthened that relationship as I've needed to lean on that faith more than ever. Thank you [Chris Tomlin] for letting [Lady A] be a part of such a special moment, during a year we've needed it more than ever.
Lady A is joined by Carly Pearce, Tenille Arts and Niko Moon  on their tour, all acts Kelley, along with bandmates Hillary Scott and Dave Haywood, hand-picked themselves.
"They're all just beautiful. We bring young, beautiful people, to make us feel young again," Kelley said with a laugh. "They're just super-talented. Carly, we respect her and her music. I just think she's a very similar, I would say, artist. I think Lady A and Carly kind of lean more towards, I would say some of the heartfelt songs, and the tear-jerkers a little bit more. I think our fans are going to love her, and vice versa. And then, Niko Moon and Tenille Arts, both are coming off of just No. 1s. Dave, I know has been diving headfirst into Tenille's record."
Find all of Lady A's tour dates by visiting their website.