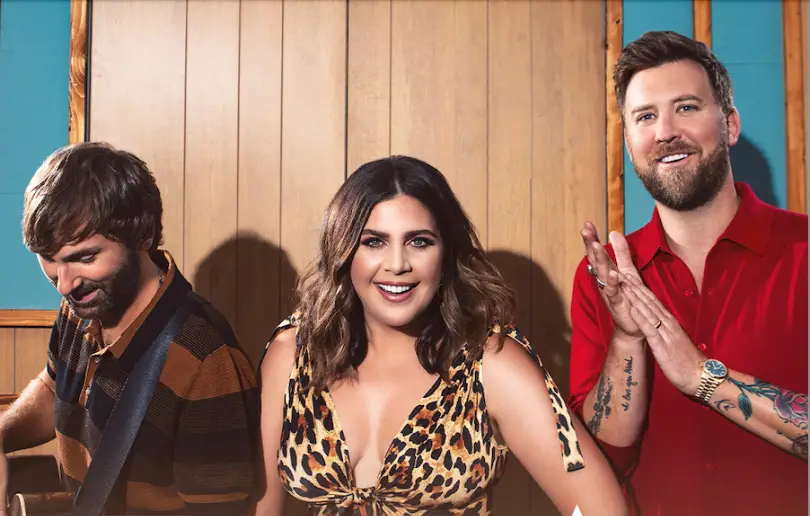 Lady A is postponing their Request Line Tour, scheduled to kick off with two back-to-back shows on August 13 and 14 at the Ryman Auditorium. The trio, which includes Charles Kelley, Hillary Scott and Dave Haywood, announced the news in a statement shared on social media, revealing that the decision was made while Kelley works on getting sober.
"We have decided to postpone our Request Line Tour until next year," Lady A says. "Being on the road with our fans is our greatest joy, so it was a hard but important decision to make. We are a band, but more importantly…we're family. We're proud to say that Charles has embarked on a journey to sobriety. So, right now in order to be the healthiest, strongest and most creative band we can be, Lady A will take the time with the support of our families and team of professionals to walk through this together.
"It's early on this road, but we are determined to do what will best set us up for many more years together," they continue. "We're grateful for your patience. This update is coming in real time, but in the coming days, your point of purchase will be in touch with new ticket information. We're looking forward to making 2023 our best year yet! With love, Lady A."
Kelley referenced his drinking in their song, "Be Patient With My Love," from Lady A's 2019 Ocean album. Kelley wrote the song with Dave Barnes, who was scheduled to open for all dates on their Request Line Tour, and Ben West.
The song begins with the lines, "Might have done it this time / Might have drank too much wine / Might have said something that / I just can't take back," a telling look at Kelley's personal struggles.
"'Be Patient With My Love' is hands down, the most personal, brutally honest song I've ever written," Kelley said in an interview posted on YouTube. "I just was having this little internal struggle, and it's interesting how foreshadowing that song ended up being, because I did kind of end up hitting many little rock bottoms after I wrote this song. It was the second song I wrote that day, with Dave Barnes and Ben West."
"It was a part of time in my life where I was really struggling with my spirituality," he continued. "It's interesting now, the song means so much more now to me than it did at the time, because I think at the time, I didn't really feel it as much. I just kind of knew it sounded brutally honest, but I wasn't really at this point in my life where I was willing to change."
Updates will be posted at LadyAMusic.com as available.