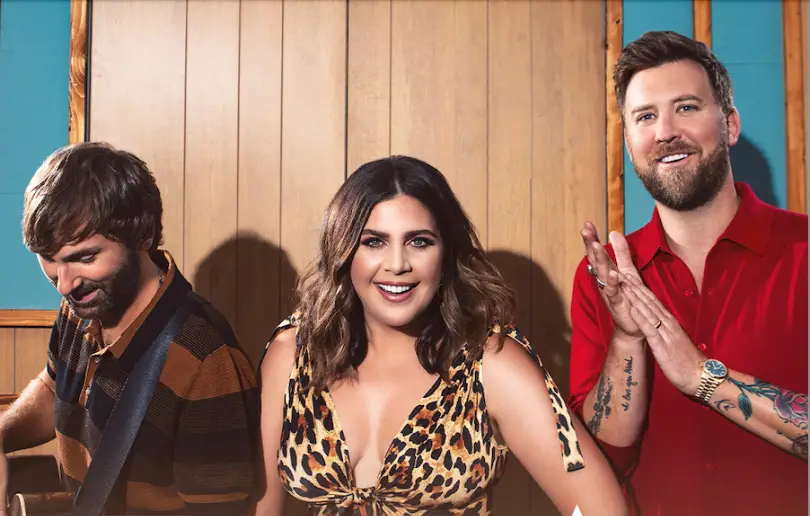 Lady A has toured all over the world, but their favorite place to eat is in their home city of Nashville, Tennessee, at least now. The trio, made up of Hillary Scott, Charles Kelley and Dave Haywood, praise the food scene in Music City, which is already quite diverse, and still expanding.
"It's almost like every time we go out of town and come back, there's a brand new really hot restaurant that's opened that we can all get a sitter for to try to go," Scott gushes to BMLG. "And it's awesome. I mean Nashville, I think it's just such proof how much the city is growing."
"Dave and I moved around the same time from Georgia," Kelley adds. "Just to see the restaurants, the level of the culinary experience here in Nashville. My wife really got me into long dinners. I remember being' the guy, I was like, 'Why would you spend over an hour eating dinner?' The whole experience of it, I just didn't get it. And then all of a sudden you start kind of understanding good wine and good restaurants. And so, I love what's happening in town."
Lady A recently released their latest single, "What A Song Can Do." Written by Kelley, along with Ryan Hurd, Sam Ellis and Laura Veltz, the song is the title track of their latest album, released in October of 2021.
"We have been overfilled with gratitude after releasing this album and we don't take it lightly that after eight albums our music still resonates with so many people," Kelley says of the song, which he wrote with Ryan Hurd, Sam Ellis and Laura Veltz. "This song is the summation of where our hearts are right now and how much music can really pull us through in times of need. We love writing songs about lost love and things like that, but I feel like our favorite material comes with a strong positive message."
Lady A will soon have the opportunity to explore restaurants in other cities, when they embark on their Request Line Tour, which kicks off with two back-to-back shows at Nashville's Ryman Auditorium, on August 13 and 14.
"We've been touring for over fifteen years and have played some of the biggest venues in the world but there's something truly special about being close to your audience and having the flexibility to include the fans in how the show goes," Haywood explains. "During our Vegas residency our favorite moments allowed the three of us to talk with the fans and play what they wanted to hear. So we're taking that spirit and making it a regular part of our shows this year."
Find music and tour dates at LadyAMusic.com.