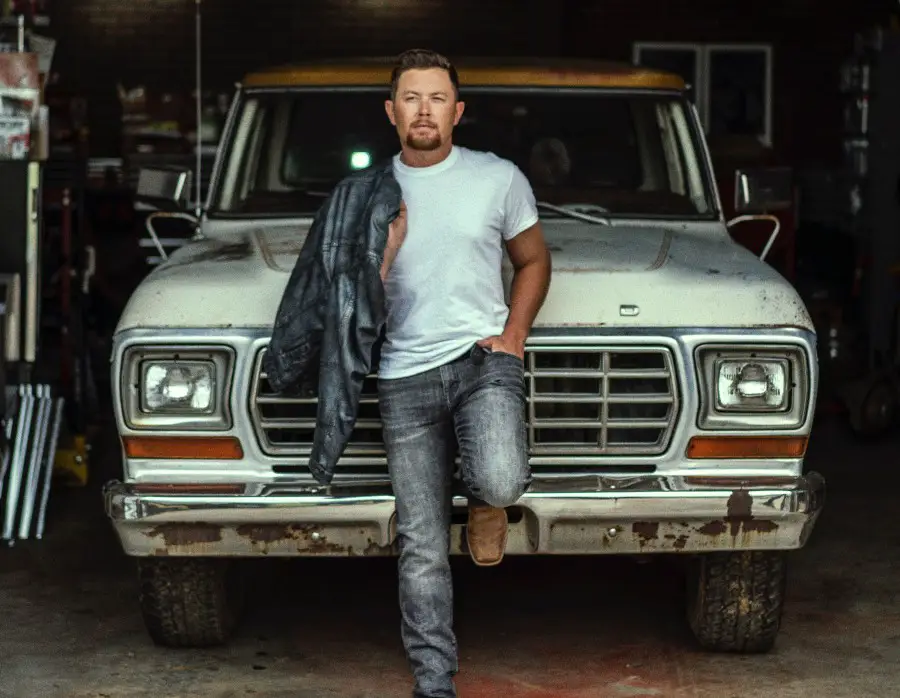 Scotty McCreery is currently enjoying a Top 20 hit, with his latest single, "Damn Strait." The American Idol alum just put a new twist on the song, with an acoustic performance of the song, which he did for CMT.
McCreery didn't write "Damn Strait," which was instead written by Trent Tomlinson and Jim Collins, but he was still thrilled to record the song as a way to honor his own musical hero, George Strait.
McCreery also paid homage to Strait with the "Damn Strait" video, which was shot in the iconic Gruene Hall, where Strait got his start.
"The label is always happy to do it right there in Nashville and keep costs down.," McCreery admitted to The Houston Chronicle. "But for this particular song, there's no other place to shoot this video. It just felt right. And you could kind of feel the aura of George there."
Strait was touched by McCreery's musical ode to him, tweeting out his praise to the North Carolina native after the video was released.
"George is George. He doesn't have to do anything, you know? He's the King," McCreery told Taste of Country. "But man, he saw [the song] and wrote back to us separately, like, 'Man, I love it. Thanks for the tribute.' And then he tweeted it out. I loved all that."
McCreery might not have written "Damn Strait," but Tomlinson and Collins wrote the song with him in mind.
"I had an email from Kevin Herring at my label and he said, 'Hey, take a listen to this song. It just came through for you,' and I kind of had a little mini freak out session because I'm a huge George Strait fan," McCreery told Billboard. "I love the different tidbits in there of songs of his… It's a classic country breakup song, but [it's also] paying homage to George Strait throughout the song. It's so cleverly written. If you're a country fan, a George Strait fan, this song is so cool."
"Damn Strait" is from McCreery's latest Same Truck album. He is spending much of the next few months on the road, and will open for Brad Paisley for a few dates later this year, on Brad Paisley's World Tour 2022. Find music and tour dates at ScottyMcCreery.com.