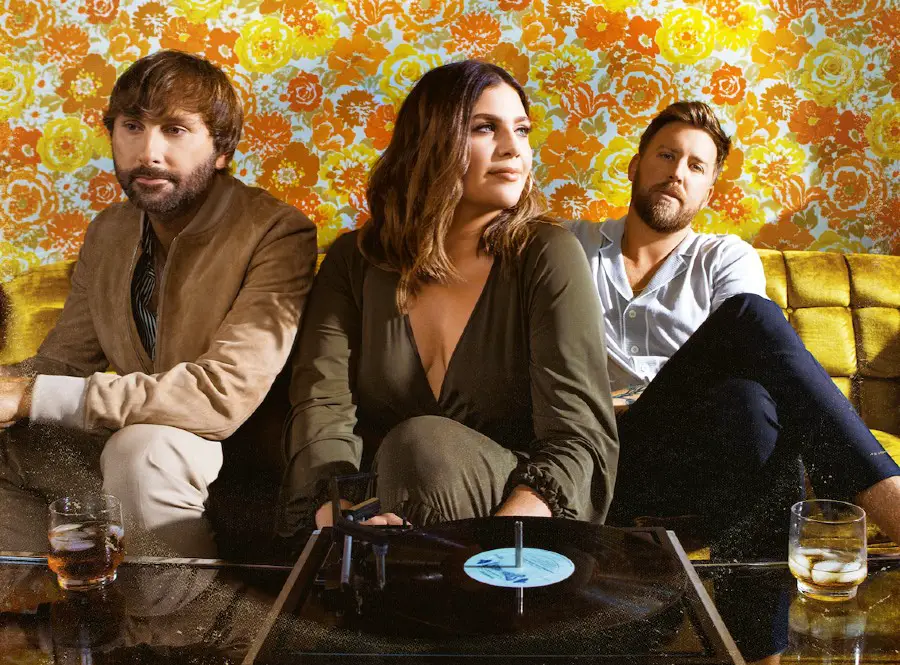 Lady A is kicking off 2022 with a new single! The trio, made up of Hillary Scott, Charles Kelley and Dave Haywood, just released "What A Song Can Do," the title track of their latest album, as their new single.
"We have been overfilled with gratitude after releasing this album and we don't take it lightly that after eight albums our music still resonates with so many people," Kelley says of the song, which he wrote with Ryan Hurd, Sam Ellis and Laura Veltz. "This song is the summation of where our hearts are right now and how much music can really pull us through in times of need. We love writing songs about lost love and things like that, but I feel like our favorite material comes with a strong positive message."
What A Song Can Do was released in October. All but one of the 14 tracks on the record was written by at least one of the Lady A members, with much of the tracks penned when they were unable to tour due to the pandemic.
"We wrote a lot," Kelley told Everything Nash and other outlets at a virtual media event last year. "This new project, this is the most we've written in a long time. It was the one thing I think that kind of kept me sane, and made me feel like I was being productive. And so it was nice to have an outlet for a lot of those emotions. There's a lot of deep songs on this record and a lot of stuff I think that's more reminiscent of what you probably heard from us in the past. But we learned so much about ourselves. And I think one thing I learned was how much my identity was so tied to this band, and I needed to realize who am I without the band."
It was during their time at home that Kelley was able to come to terms with the lawsuit, still pending, over their name change. The time to reflect wasn't easy, he admits, but in hindsight was absolutely necessary for his growth.
"I think it was an interesting journey," Kelley conceded. "It made me to realize how much I need Dave and Hillary in my life to lean on, especially with all the stuff we've gone through with the name change stuff. We feel like we're on the path together. We know what we stand for. We know what we want to be, what kind of example we want to lead for our kids … I think anybody that knows us, knows our hearts and what we really are trying to to to be a part and represent and what we've always tried to from the beginning. I think a lot of that is in this music. There's definitely a lot of I learned a lot about myself from this year."
Find "What A Song Can Do" and all of Lady A's music by visiting their website.