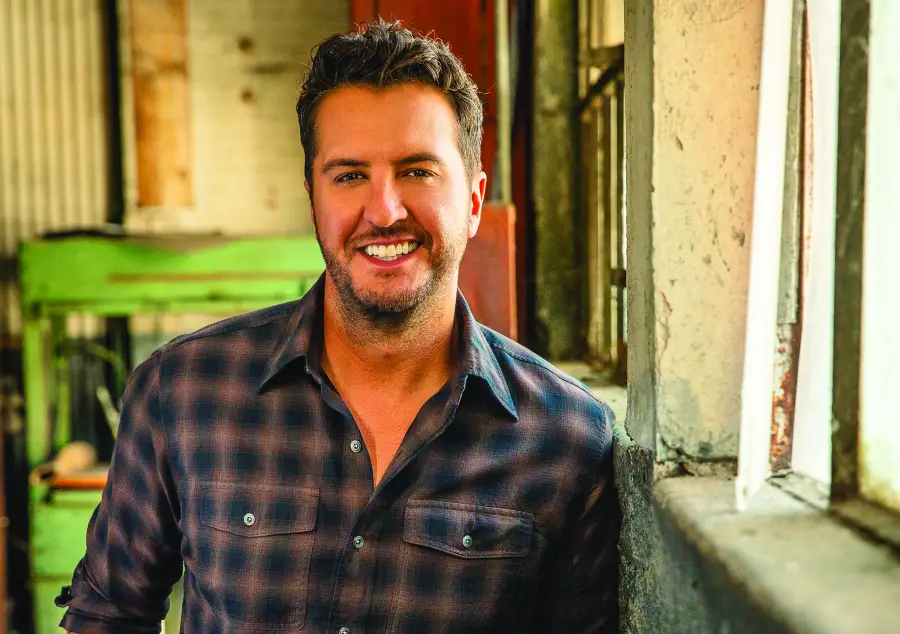 Luke Bryan once thought he would spend his days on a farm, not as a country music superstar. The Georgia native, who grew up working on his father's farm, thought his path would be much the same, unitl he found his passion for music instead.
"My first thought of a farmer is a white farmhouse with some grain bins in the back, tractors and stuff," Bryan admits on Apple Music Country's The Ty Benlti Show  "I spent many, many years thinking that that would be what I looked like. I mean, I really thought, for many, many years, I'd be in farming and in the ag industry. So the fact that I've somehow pulled off the music business is still quite shocking."
Bryan worked for his father while also performing in and around Georgia, until he ultimately had to choose which career path to follow.
"The biggest thing was when I got out of college, I went and worked for my dad," Bryan recounts. "My dad owned a fertilizer company, and we owned a peanut mill. So in the fall, during harvest, we would work at the peanut mill. It was literally 15-hour days, breathing dust. It's crazy because at the time, I'm 24, 25 years old, and I remember physically feeling like I had been in a gang fight, [or] played a football game. That's how hard we were working. It was 24/7 and just working constantly during peanut season.
"But then, the main thing was I was playing … I was still gigging," he continues. "I was still playing concerts Fridays and Saturday nights. I'd be in the damn peanut mill on a Thursday, and I'd have to go drive through the night and sing college shows with peanut dust all in my lungs. It was a wonder. I probably sounded pretty awful back then."
Bryan might now be one of the most successful reigning artists in country music, but he still has a deep appreciation for farmers, now more than ever.
"When you look at Ukraine, they're one of the top producers of wheat," Bryan reflects. "Farmers have to work a lot harder, with a lot less, to feed a lot more people these days. So as the population of the world increases and as the world leans on the farming community, you've got to have that as a necessity and an important part in society."
It was Bryan's love of farms and appreciation for farmers that led him to do his Farm Tour every year, which helps provide for farmers in rural areas, and provides scholarships to children from farming families.
"I knew that if we put a stage in a field and did it right, we'd have 3,000, 4,000 people show up," Bryan says. "That's kind of what we did. My first Farm Tour, I guess 'Rain is a Good Thing' had just come out. The actual video for 'Rain is a Good Thing' was shot at our first Farm Tour site. So as my career kept going on the up and up, I was able to grow the Farm Tour and go to different states. We played Georgia several years in a row, and then we were like, 'We'll give Georgia a break, and then we'll go more Midwest.' So we just kind of popped around to wherever the markets feel like we need to go. And we've gotten to meet amazing people, amazing farming families."