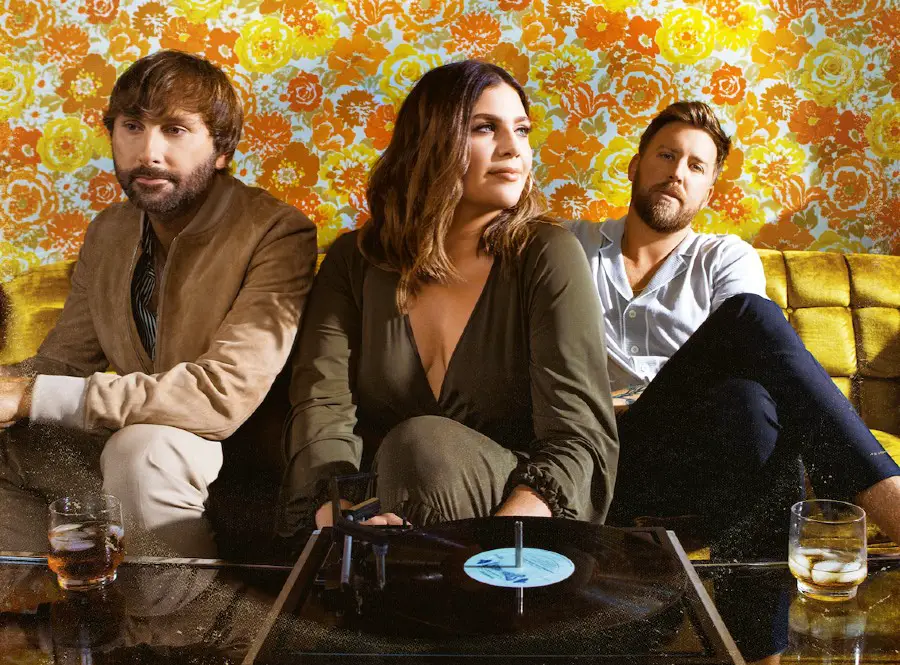 Lady A just wrapped up their successful What a Song Can Do Tour, after more than a year off the road. The trio, made up of Charles Kelley, Hillary Scott and Dave Haywood, were devastated to cancel their Ocean 2020 Tour, waiting until this summer to finally hit the road. While they were heartbroken to spend so much time away from their fans, all three members acknowledge that, in hindsight, it was a fruitful time of reflection and appreciation for them.
"We will never take the stage for granted," Haywood tells People. "You could tell it was most people's first time back out. And you could just see it on their faces, how much fun they were having just to be back out. It felt like the most grateful moments we've ever had. I mean, I literally was on stage screaming, 'Thank you, Lord! This is so fun!'"
Not that Lady A was idle during their time at home. After recovering from their disappointment at not being able to tour, the three got to work writing what ultimately became their just-released What a Song Can Do album.
"I don't know what we would have done without writing during that time," Haywood concedes. "We were like, 'All right, let's just put our heads down and get to work,' because writing music has just always been part of our DNA. Everything we all went through collectively in 2020, we just started to pour into the music. And so, it'll be a record we never forget."
Now that What a Song Can Do is out, and the tour is behind them, Lady A says they are better for the time at home, hard as it might have been.
"I had defined so much of my life and my happiness upon the success and failure of this band, and something about this past year and a half made me look inside and ask, 'Who am I? What do we want to represent as a band? What kind of stake do we want to put in the ground? How do I want to define my happiness?'" Kelley reflects.
Lady A might have wallowed in their sorrow indefinitely, if not for a wise word from their manager, which completely changed their perspective.
"He said, 'Just think about who you want to be on the other side of this,'" Scott recalls. "He didn't even say much more than that. And it was such a challenge and a great question."
Lady A has yet to reveal what their 2022 plans are, but whatever they do from this point on, they will have a new appreciation for the opportunities they have.
"We like wherever the journey takes us," Kelley says. "Whether we're doing theaters or clubs or some giant amphitheater, let's just try to appreciate it — and soak it up."
Purchase What a Song Can Do at LadyAMusic.com.