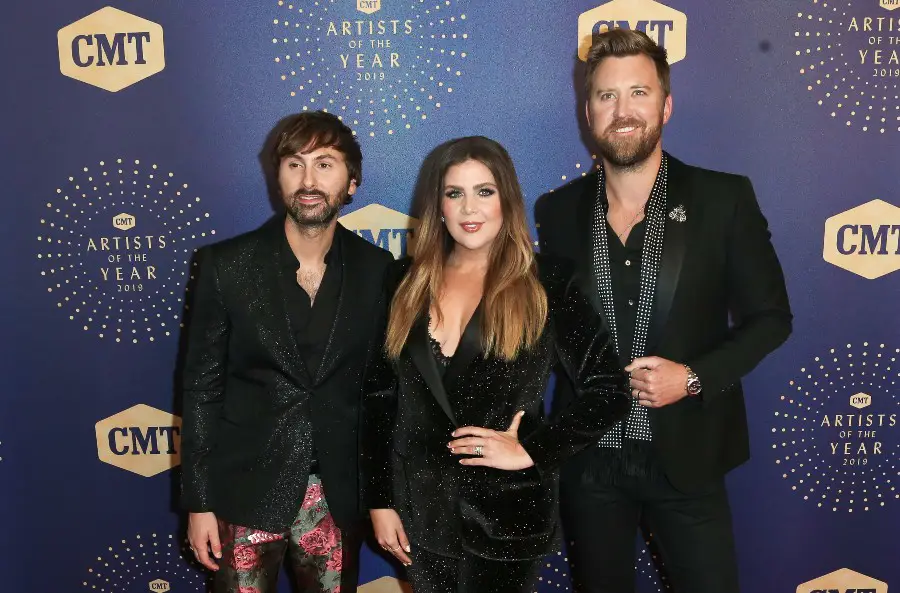 2020 was hard for so many artists, including Lady A, who had massive tours planned that were abruptly canceled as COVID-19 made its mark on the country. For Lady A, the trio made up of Hillary Scott, Charles Kelley and Dave Haywood, the inability to perform songs from Ocean, their eighth studio album and one they had poured so much of themselves into, was devastating.
"I felt I felt such a sadness for for a lot of reasons," Haywood shared with Everything Nash and other outlets during a virtual media event. "All of our friends, everybody just had to kind of hit a stop on all of it. Watching our friends, we all had to cancel tours. A lot of our up and coming friends that probably had a really big touring opportunity in the pipeline had to bail on that. It was just a collective kind of sigh for all of us that some of these projects may not see the light of day as much as we wanted, based on the pandemic. It just kind of is what it is."
Lady A just released "Like a Lady," with a goal of being able to perform that song in a live environment, hopefully sooner rather than later. But Scott hints there is a good chance some of the songs from Ocean will make their way into their next setlist as well.
"We'll have to have just a moment to go. 'OK, bear with us for a second," Scott says. "'We're just going to do a little medley of of our favorite songs from Ocean.'  I have a deep sadness that those songs haven't been able to be performed yet."
"Like a Lady" is from Lady A's next record, which will reflect at least some of the unexpected growth, especially from the hard times, which they have experienced within the last year.
"We've been trying to take everything we've gone through to put it into some new music," Haywood says. "We've been in the studio with Dann Huff again, and trying to put together another project to hopefully top that one, if we can. We felt super proud about it, and just really, we're thrilled with it. So we're hoping to get to continue to try to beat it, I guess."