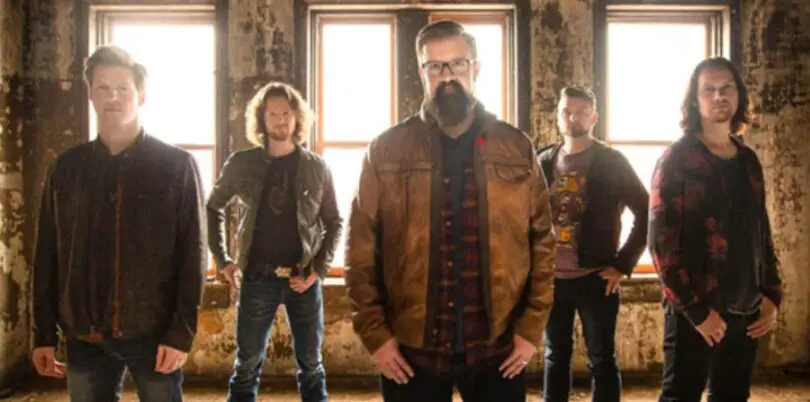 When Rob Lundquist joined Home Free in 2008, he thought it was a temporary gig, on his way to a real job. In his wildest dreams, the Minnesota native never imagined that it would turn into his career for more than a dozen years.
"I went to college for vocal performance, and didn't really know about a cappella until I was about to graduate," Lundquist recalls on RC's Social Saloon. "There was a professional group in Minneapolis called Four Shadow. They were like, 'We're gonna be disbanding after a year, but if you want some experience, come on down.' I did that for a year, and the guys from Home Free actually saw me perform there, and they asked me once that group broke up to come and join. But they were not full-time at that point, and so I was actually working as a bartender/barista in Minneapolis for about five years, until things started to pick up a little bit."
When Lundquist joined Home Free, he was still trying to figure out how to best use his education and talent, unable to predict how much the group would explode in a few short years.
"It was my next stop, for sure," Lundquist reveals. "I would have never, ever, ever guessed that we would be doing these sold-out shows all over the world when I started. The very first gig I went to, that I did with Home Free, was in a little town called Westbrook, Minnesota, and there weren't 50 people there. So I was not expecting it to be as big of a deal as it turned out to be."
Home Free might not be the cult phenomenon it is today, if not for their appearance on Season 4 of The Sing-Off in 2014.
"The Sing-Off was all about a cappella groups. We had tried out the first three seasons and didn't get on. The fourth season we had Austin Brown, who had just come into the group, and Tim Foust. They were two Southern boys, and so we decided right then to focus on country music, and that was the best thing we ever did. The Sing-Off, they're like, 'You're going to be the country group,' and we've been loving singing country music.
"That really just catapulted everything," he continued. "Just being on NBC for whatever it was, six weeks or so, we got a ton of eyeballs on us, and we've been able to just keep touring ever since, because of that show. Now, since we put out so many music videos, that's how people are finding us now, is on YouTube."
Home Free just earned a Gold Play Button from YouTube, for having more than one millions subscribers on their YouTube channel.