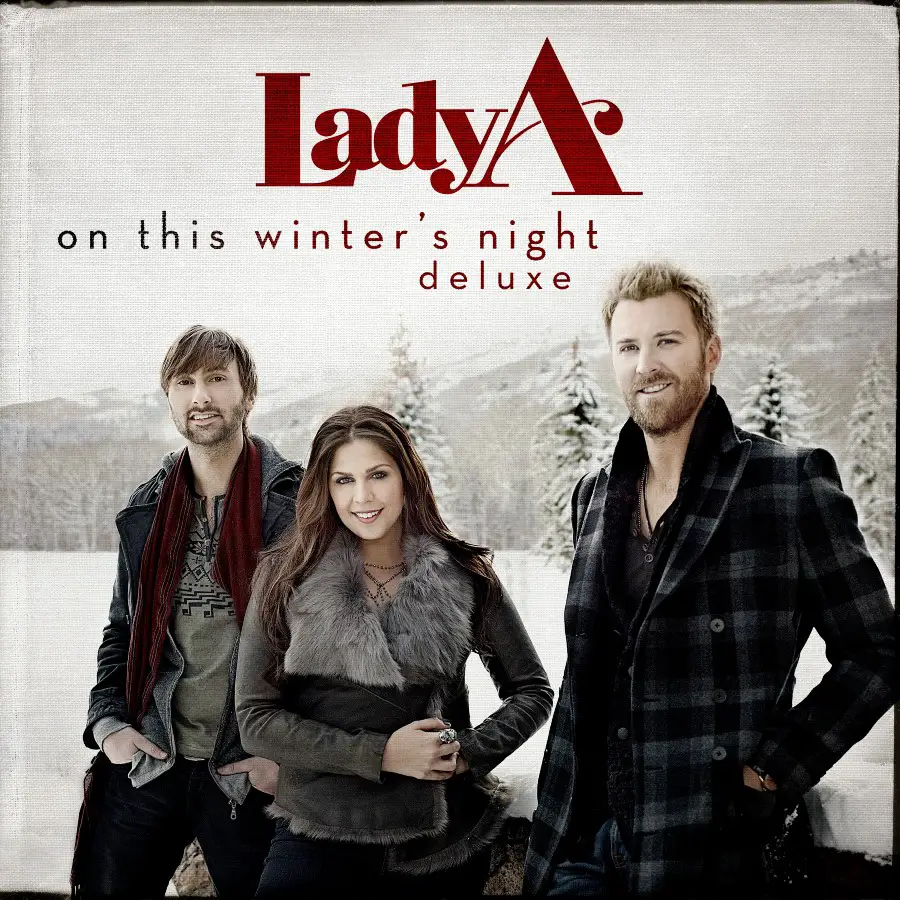 Lady A just released the touching video for "Christmas Through Your Eyes." The song, written by trio members Hillary Scott, Charles Kelley and Dave Haywood, is on their recent On This Winter's Night Deluxe album, with the video poignantly showing scenes from their own Christmases as children, along with their own children, six between the three band members, enjoying the holiday as well.
"The three of us sat down and wrote a song called 'Christmas Through Your Eyes,' about kind of regaining the magic of seeing Christmas through the eyes of our children, which was a really fun write," Dave told BMLG of the song.
In addition to the 12 original songs on On This Winter's Night Deluxe, Lady A included four new ones. Besides "Christmas Through Your Eyes," the threesome added Paul McCartney's "Wonderful Christmas," the Beach Boys' "Little Saint Nick" and "That Spirit of Christmas" by Ray Charles.
"We did the Beach Boys' 'Little Saint Nick,' 'cause anybody that has our Christmas record, you know there's a lot of very familiar Christmas songs, and we wanted to find a couple that were familiar, but there hasn't been a ton of covers of," Charles explained. "There really hasn't been that many covers of 'Little Saint Nick' or Paul McCartney's much at all, and so we thought that'd be kind of different and unique. And then if you've ever seen Christmas Vacation, you remember the scene where Chevy Chase gets locked in the attic and he's playing the little reel?
"Well, there's this Ray Charles song called 'Spirit of Christmas' and you can't even find it anywhere," he continued. "If you go on the internet you can find a YouTube clip of it. But it's such an amazing song and Ray Charles is just one of my idols. And so I said, 'man, I've always wanted to try this.' So those are the four new songs."
On This Winter's Night Deluxe is available at LadyAMusic.com.