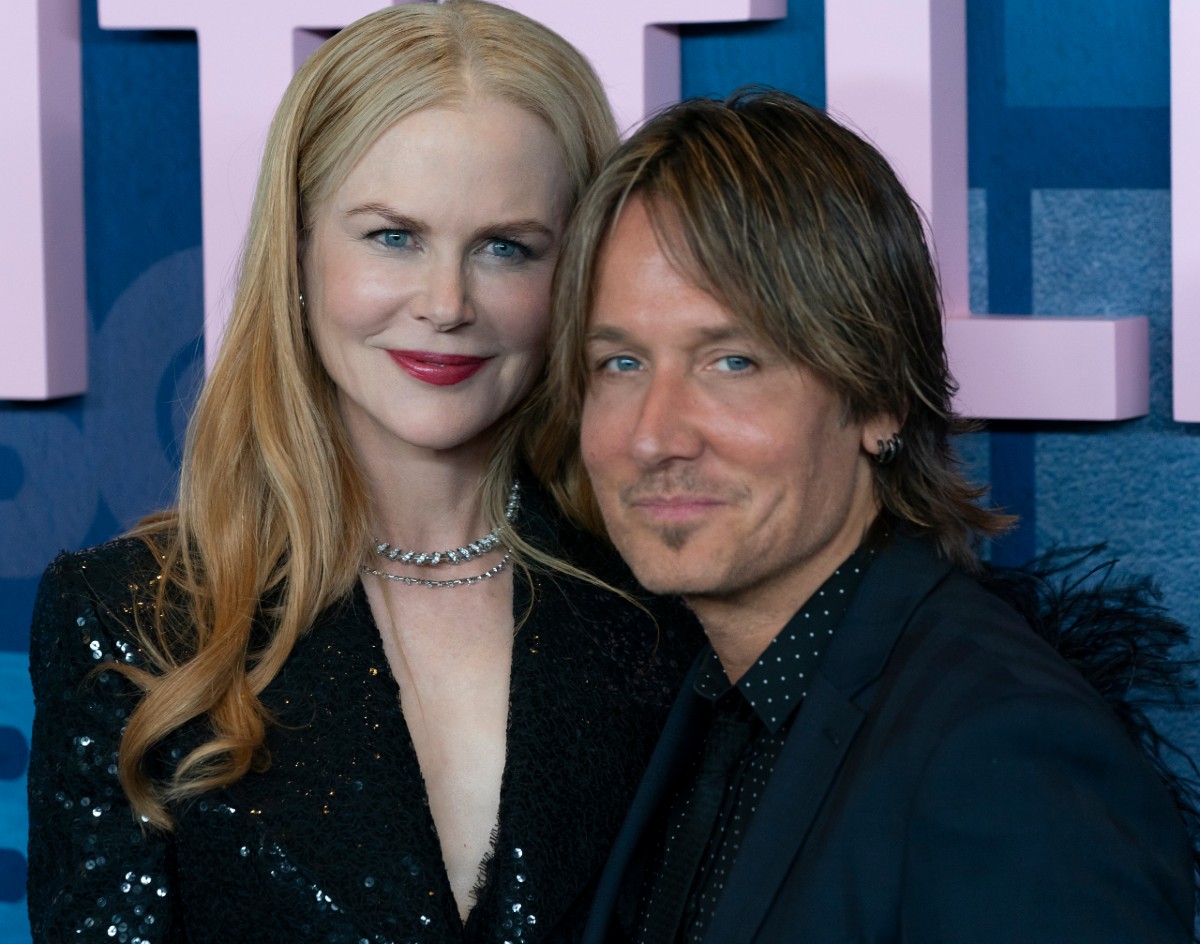 Nicole Kidman is still as in love with her husband, Keith Urban, as the day they wed more than 14 years ago. The actress, who got to spend a lot of 2020 with him while he was unexpectedly off the road, gushes about their love story in a new interview with Glamour UK.
"I have a very good relationship," Nicole boasts. "It is a very soothing, comforting place for me to go, and he's a very strong, warm, kind man. I'm very fortunate to have that in my life, because it's a really strong place to be able to go and curl up. And this is a lonely world, right?"
"That's sort of an extraordinary thing to have found, particularly later in my life," she adds. "But it saved me, as well, which is a beautiful thing to have."
Neither Nicole nor Keith came from much, at least in terms of material wealth, as children, which the 53-year-old says is part of what draws her to him, still.
"I also married a man who's totally self-made and came from a background where he said every brick in his house is a gig," Nicole shares. "He grew up on a farm, literally in a shed. They didn't have bedrooms. Four of them lived in a shed that subsequently burned down. They have talked of a community that came and helped their family because they had nothing."
Now more than ever, the actress is grateful to have Keith by her side, while they grapple with the impact of the coronavirus pandemic together.
"They say loneliness is the great killer," Nicole reflects. "It causes so much pain, and I've been lonely, and it is very, very, very hard. You see it in older people. You see it in young people. You see it now in this world. We can't even hug anymore. Loneliness is an epidemic. So, I am very fortunate to come home to him. My heart goes out to the people who don't have a person to go to now."
Nicole hasn't been shy about her feelings for the country music superstar, with whom she also shares their two daughters, 12-year-old Sunday Rose and Faith Margaret.
"He just came along and protected me," Nicole told Marie Claire Australia. "He's loved me, given me confidence, and made me so much more comfortable. He knows who I am and he's opened me up. We have an interesting balance because I'm an introvert and he's an extrovert."