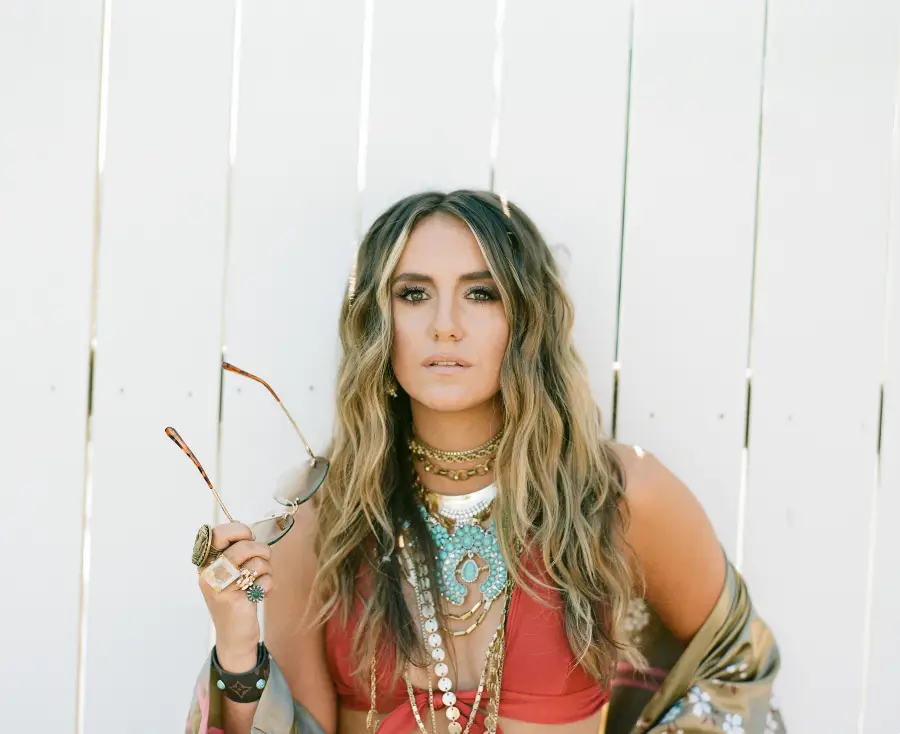 Lainey Wilson's hard work, and her sacrifices, have paid off. The Louisiana native moved to Nashville in 2011, and lived in a camper trailer for three years, while she passionately pursued her dream of someday becoming a country music singer, a dream that she is now seeing come to fruition.
"Living in it for the first three years, I had some of the darkest days of my entire life in that camper," Wilson admits on Apple Music Country's Today's Country Radio with Kelleigh Bannen. "It would be 20 degrees outside, my furnace wasn't working, and I would just wrap up in jackets, bundle up in a lot of different jackets. I could see my breath in the camper, and I thought, just to myself, 'Lord, I hope this is temporary. I hope this is temporary because it's hard.' I knew deep in my heart that it truly was only preparing me, too.
"I think it's been the Lord's way of showing me, 'Hey, look, this route ain't going to be easy. It ain't going to be what you thought it was going to be, but I'm preparing you to be able to say more, to share more,'" she adds.
Wilson has since had two No. 1 hits, both with her debut "Things a Man Oughta Know" and her fiery "Never Say Never" duet with Cole Swindell. She also won two ACM Awards, for New Female Artist of the Year,, and Song of the Year, with "Things a Man Oughta Know." The success has given her creative freedom, as she looks toward her next album.
"I feel like I'm not having to prove myself as much," Wilson concedes. "As a new chick on the block, you feel like you got a lot to prove —  lot to prove in the songwriting world, [and] a lot to prove just in every area of life. Now I feel a little bit like, 'All right, we accomplished this. We can do it again. We've already proved ourself.' It put just enough fire underneath me to just want to do it again… I moved to Nashville to make history and show a lot of the people who were raised like me, who, coming from tiny little towns, that you can do anything you set your mind to. Don't let anybody tell you no. Go get the dang thing."
Wilson just released "Heart Like a Truck," which along with "Things a Man Oughta Know" is from her freshman Sayin' What I'm Thinkin' album. The 30-year-old is already working on her sophomore project, which will once again be produced by Jay Joyce.
"He gets me, he gets my story, he gets my vibe," Wilson explains of Joyce. "He really has cranked up the whole bell-bottom country thing. He just has leaned into it. [You're] going to see a lot of growth. You're going to hear a lot of growth from me as a person, songwriter, vocalist, all of it … This is just me, a little more grown, with a little more to say."
Find Wilson's music and tour dates here.