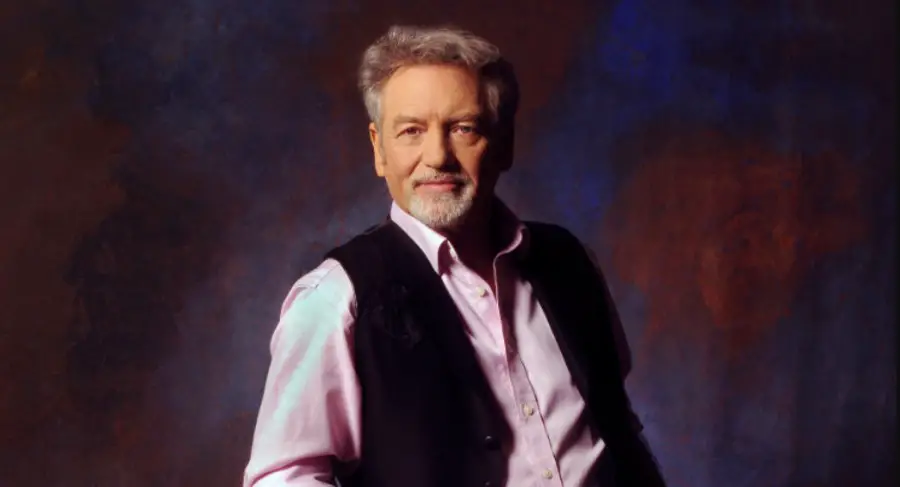 Larry Gatlin is opening up about his addiction, and recovery, which was detailed in Matthew McConaughey's recent Greenlights memoir. It was Gatlin who gave McConaughey permission to use his first name in the book, now ready to speak freely about one of the biggest struggles of his personal and professional life, sharing the story of how University of Texas football coach Darrell Royal inspired Gatlin to get sober more than 20 years ago.
"I was on a Zoom with [McConaughey] last month and I was like, 'Put my name in the damn book,'" Gatlin recalls to People. "That made him laugh. And we went on to reminisce, talk about Coach Royal and how much we missed him and how much he had an effect on our lives. And in terms of Matthew, I mean, that man is going to shake the world up. I think this book is not only going to help people get in touch with Matthew, but also get in touch with themselves about being honest."
It was Coach Royal who confronted Gatlin about his drug addiction, and encouraged him to quit.
"I remember the day, it was October something of 1999," The Gatlin Brothers singer recounts. "Coach Royal and I were talking. We had hit it off right away. For me, he was one of those people that you meet, and you instantly don't have to explain anything to each other. We were at this Pro-Am party at this golf tournament, and Coach Royal caught me with white powder on my nose."
Royal confronted Gatlin, who immediately had a myriad of reasons why he would be unable to get sober, excuses Royal quickly refuted.
"He told me, 'Larry Wayne, I have never had any trouble turning the page in the book of my life,'" Gatlin says. "He said to me, 'It's time you turned the page.'"
Not only did Coach Royal encourage Gatlin to become sober, but he personally took him to a drug and alcohol rehabilitation program in California.
"Coach Royal did not send me to treatment … he took me to treatment," Gatlin says. "Darrell knew what I was doing. He was one of the smartest and wisest men. And his wife? They both really did save my life. I think about it every day. Hopefully, I'll be there to help somebody sometime like they did for me. I would be long dead if it hadn't been for them."
Gatlin not only didn't mind that McConaughey wanted to use his name, he encouraged him to share his own journey.
"I'm so very grateful to Matthew," Gatlin says. "You never know when what we read is going to change our lives. I was able to kick my addictions thanks to my wife and my family and my God and an incredible program of recovery. But now, I truly believe there will be people that will read Greenlights and they are going to thank McConaughey for putting my story in there."
Gatlin also has encouragement for others who struggle with addiction, like he once did.
"We all screw up, for God's sake," Gatlin reflects." "We all have secrets. The best thing is to get them out in the open and be the one to tell them, so no one can point a finger and call you a liar."