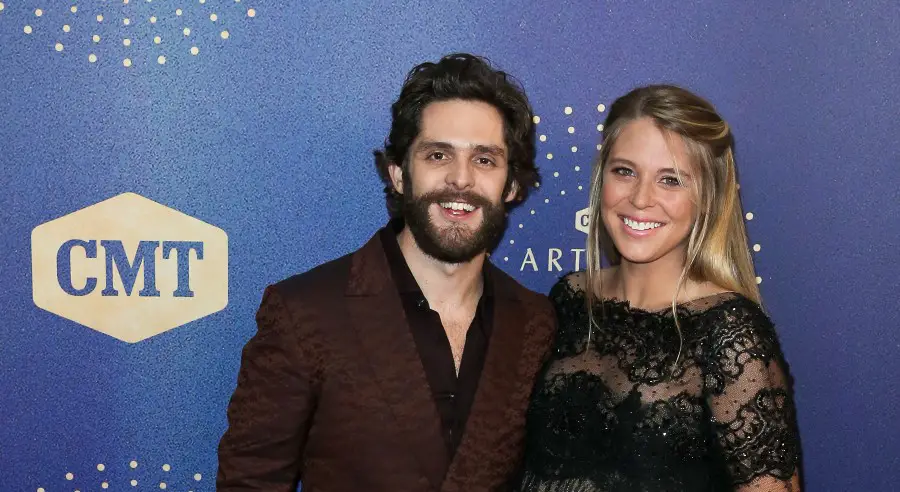 When Lauren Akins visited an orphanage in Uganda, she had no idea that she was also meeting her future daughter. The wife of Thomas Rhett recalls spending time in the orphanage with a little girl, whom they named Willa Gray, and the unexpected phone call to her husband that changed their entire lives.
"I remember feeling something that was very different, and what it felt like to me, in my spirit, was just, 'I have to take care of this little girl,'" Akins recalls to Rhett, on his Where We Started Radio with Thomas Rhett, on Apple Music Country. "I called you that night on FaceTime and I told you that I met a little girl, and I think it's our job to find her forever home, because Willa Gray was one of the truly orphaned children that our organization [Love One International] was supporting at the time. A lot of the kids over there have family members and were not true orphans, but Willa Gray's story is, at the time, she was."
When Akins called Rhett, she was only thinking of helping find parents for the little girl, never imagining that she and Rhett would adopt her themselves.
"When I told Thomas Rhett that, there was kind of a long pause and he said, 'We'll do it. We'll bring her home,'" Akins recalls. "I don't even know that you really fully remember saying that because I remember the first time I told this story, you were like, 'I did?' And it scared me to death because I wasn't really sure what this looks like, or are we ready for this? Are we going to be good parents? What if we totally screw this up? But there is a reason why every child is a child of their parents and I know that Willa Gray was meant to be in our family, just like every kid is meant to be in their own family."
Rhett and Akins both brought Willa Gray home and welcomed their daughter, Ada James, in 2017. They are also parents to two-year-old Lennon Love and Lillie Carolina, born in November, but say they plan to add to their family again through adoption at some point in the future.
"100 percent," Rhett shared with Everything Nash and other outlets during a virtual media event, when asked if the couple planned to adopt again. "I think right now with four under six, I think Lauren and I were really honest with each other, and we were just like, 'Let's take a pause for a four or five years, and kind of get the hang of what this is going to look like.' But yes, adoption is 100 percent on our brains in the next four to five years. We would love to do that. Willa Gray talks about it all the time, and it's something that's been put on our hearts very heavily to do that again. We just don't know when."
Rhett's Where We Started album is out now.