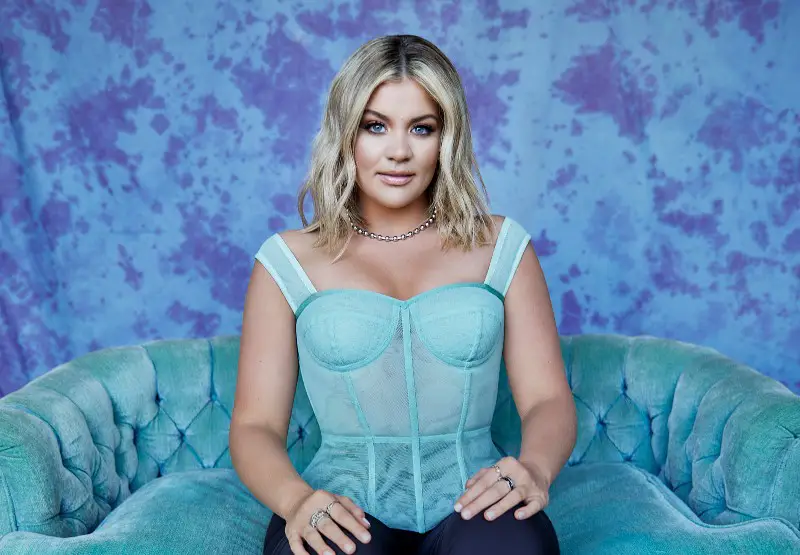 It's a good day to be Lauren Alaina! The American Idol alum's new book, Getting Good at Being You: Learning to Love Who God Made You to Be, is out, with the release coming as she announces her own headlining Top Of the World Tour.
Alaina shares personal details of her own life in Getting Good at Being You, including struggling with an eating disorder. The book she hopes serves as an inspiration to others who may also be going through struggles.
"Part of my brand and what I've tried to accomplish with my brand is self-empowerment and empowering other people," Alaina tells Everything Nash. "I've had a lot of things happen in my life. I've been really fortunate to have people around, my friends and family that have helped me through all of these things and a therapist, and God and my faith to help me through it. What I really want to accomplish with my career is to be a light for the world, and I felt like a book would be a really good way to accomplish that.
"I try to only do projects that make sense with the music as well, that extended the music. So each chapter is named after a song of mine; some of them aren't released. I'm sure my fans are going to come after me for those songs," she adds with a laugh.
Alaina was unafraid to share even some of the hardest seasons of her life in Getting Good at Being You, if only to help others who may look to her as a role model.
"It's about healing and my healing, my personal healing," Alaina reflects. "I just give little tips along the way for somebody maybe that is in a place of grief or in a place of loss or heartache or in a relationship that's not good for them. I don't have all the answers, but those are some of the answers that I do have, and I felt the need to share it."
Alaina will embark on her Top Of the World Tour on February 24, with Spencer Crandall serving as her opening act.
"After two long years, I am so excited to get back on the road for my second headlining tour," Alaina says. "My fans have continued to support me even when we weren't able to be in the same room together. I'm on Top Of The World thinking about being back on stage, face to face, with the people who got me here."
Find tour dates at LaurenAlainaOfficial.com. Purchase Getting Good at Being You: Learning to Love Who God Made You to Be here.*
*Everything Nash has an affiliate relationship with Amazon, which means we may receive a small commission through purchases made via links on this page, at no additional cost to the author or consumer.