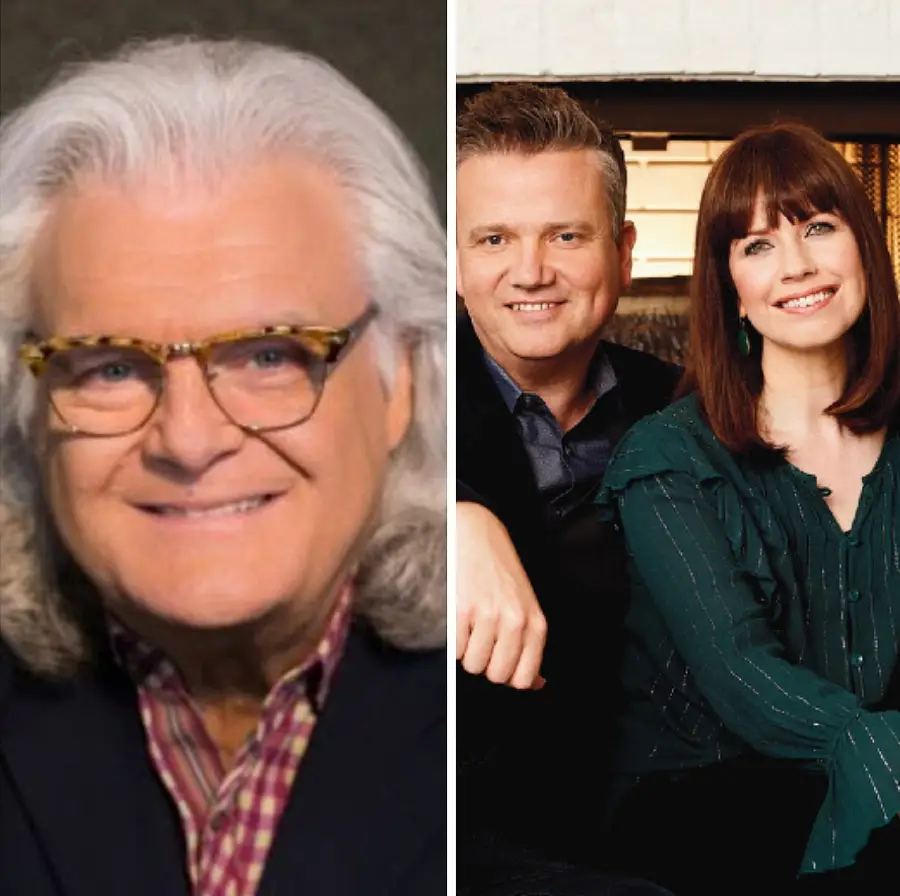 Ricky Skaggs and Keith and Kristyn Getty have a new Christmas song out — together! The bluegrass star and the husband and wife hymn writers combine their talents for "Brightest and Best," out now.
The idea to release "Brightest and Best" began when Skaggs joined the Gettys for their annual Christmas tour, Sing! An Irish Christmas, and they quickly realized the magic their voices made together.
"I really love this song, 'Brightest and Best,'" Skaggs says of the festive tune. "It says so much about the Lord Jesus coming to us as a baby and how the world changed from that day forward. Getting to sing it with Kristyn Getty was a real joy for me. She's one of my favorite singers."
"We were so thrilled to have Ricky at the Kennedy Center for the spine-tingling moment of performing 'Brightest and Best,' and are even more honored to have recorded it as a single with him," adds Keith.
Skaggs returned to touring several months ago, after being off for more than a year, due to the pandemic. He also recovered from heart surgery while at home, which makes his time in front of his fans now even sweeter.
"It's just incredible," Skaggs tells Midland Daily News. "I tell people it's like calves that have been let out of a stall. We're just running and kicking, so happy to be out. And what's amazing is to see the enthusiasm of the crowd. To be able to interact and laugh, and cry and just enjoy the moment — it really makes me know why I was created. My whole creation process was to be a musician, an entertainer, a singer, whatever the titles that I have.
"I believe that God made me for this very time," he adds. "[I've] certainly been used in times past, but I've known my calling any more than I do right now."
Skaggs will join the Gettys for their Sing! An Irish Christmas Tour show on December 10 in St. Louis, Missouri. Download "Brightest and Best" here, and find all of Skaggs' upcoming shows by visiting his website.