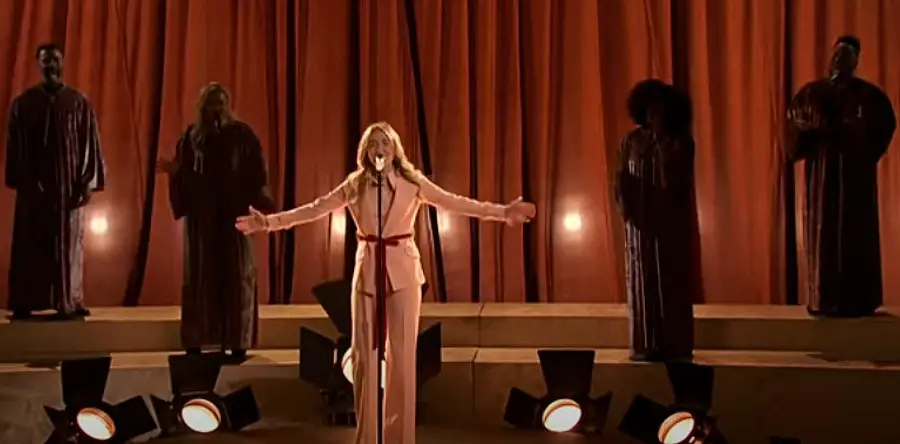 Lauren Daigle earned another No. 1 hit, with her single, "Hold On To Me." Written by Daigle, along with Paul Duncan and Paul Mabury, the song was written before the start of the coronavirus pandemic, with Daigle completely unaware how much the song would be the balm people needed amid so many struggles.
"Honestly, we wrote it in 2019, and I didn't plan on releasing it in 2021," Daigle tells Everything Nash. "But after 2020 and all the events that happened, I really believe that it was just a song that people could use as a source of hope. And for me, I know every time that I'm walking through something, I need there to be either someone or the Lord, holding me together saying, 'Hold on to me, I'm the fortress.'
"And it's this really beautiful exchange because we're holding onto God, but then God is also holding on to us, even in the worst of times," she adds. "I feel like it is for me. It's my friends and my family who hold me together when I don't see the best in myself. And that's what that song is about."
"Hold On To Me" was not only a hit on the Christian charts, but on pop radio as well. The song, which Daigle sang on The Voice, was also featured in Grey's Anatomy, and landed in the Top 20 on the Adult Contemporary chart as well. Much like her powerful "You Say" single, released in 2018, "Hold On To Me" became an unexpected anthem for the world, one that Daigle could have never crafted or predicted.
"I always say that I want to just write for the sake of humanity," Daigle reflects. "I love learning about the human disposition, the way humans are wired. I love that so much. I love when we get to see the fingerprints of God. You see the areas where it fills in all the cracks. Learning about the human condition is so appealing. So I'd always just write for the human condition, for the shape of all of our hearts, trying to figure out what that looks like along the way, when you get these amazing stories, and then you want to turn those beautiful stories into song."
The 30-year-old didn't try to write a crossover hit, which is why the success of those songs that have reached a wider audience means so much to her.
"I didn't expect that it would happen like this," Daigle acknowledges. "I had no idea that 'You Say' was going to cross over at all. To see that it has, has been such a beautiful thing."
Find all of Daigle's music by visiting her website.