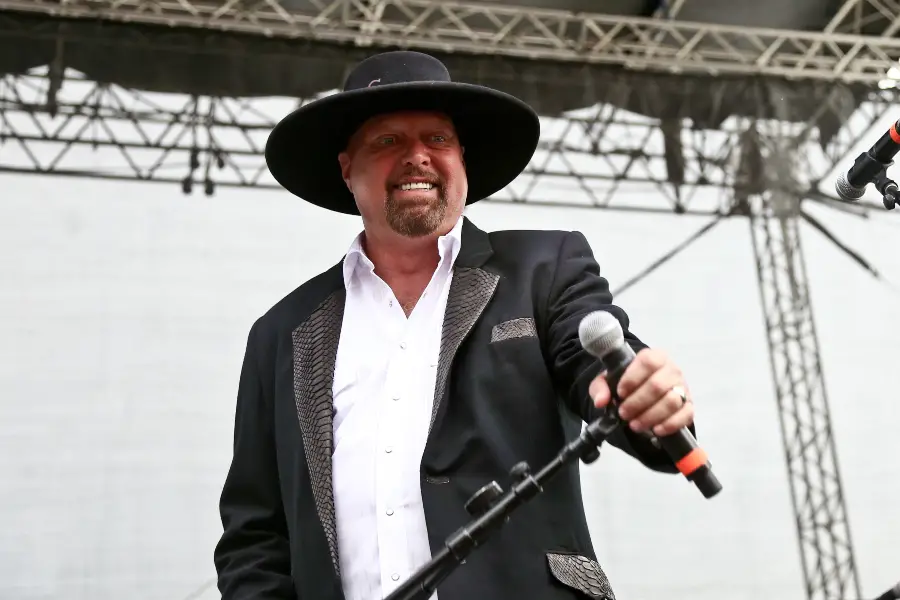 Eddie Montgomery and Lindsay Ell are among the performers for Fox News All-American Live New Year's Eve, taking place on December 31 at the Wildhorse Saloon in Nashville. They join an all-star list that also includes John Elefante (former lead singer of Kansas), Ken Block & Drew Copeland of Sister Hazel, Sixwire, Brother Maven and Whiskey, Cash & Roses.
Fox News anchors Pete Hegseth, Rachel Campos-Duffy, Will Cain, Lawrence Jones and Jimmy Failla will also be in attendance. The show will air live on Fox News, from 9:00 PM to 12:30 AM CST. All-American Live New Year's Eve will also broadcast live in New York City, New Orleans, Charleston and Tampa Bay.
Yeah man!!!!! Come on out New Year's Eve to hang with me and some friends at the Wildhorse Saloon with Fox News. It's gonna be a party and I CAN'T wait!!!! 😜💪🏼

Posted by Eddie Montgomery on Monday, December 27, 2021
The performance comes shortly after Montgomery announced he would be releasing his first solo album. The 58-year-old has been fronting Montgomery Gentry by himself after his former duo partner, Troy Gentry, passed away in 2017.
"Troy is with me and will always be with me. He helped me write this album," Montgomery says of the project. "I got together with some of my best songwriting buddies and we wrote about life – the good, the bad, the ugly, and the party on the weekends."
While the loss of Gentry was devastating for him, Montgomery is now ready to move forward with new music, and a new lease on life.
"I'm going to live every second of it," Montgomery tells People. " I'm going to be that guy. You know, you always hear people talking at the end of their life, saying about all the things they wished they did. Well, I'm going to be the guy at the end of my time that will be talking about how I did everything, but maybe I shouldn't have done that one."
According to Wildhorse Saloon's website, proof of receiving the COVID-19 vaccine or a negative COVID-19 test will not be required. The event, which begins at 6:00 PM is free, and open to all ages.