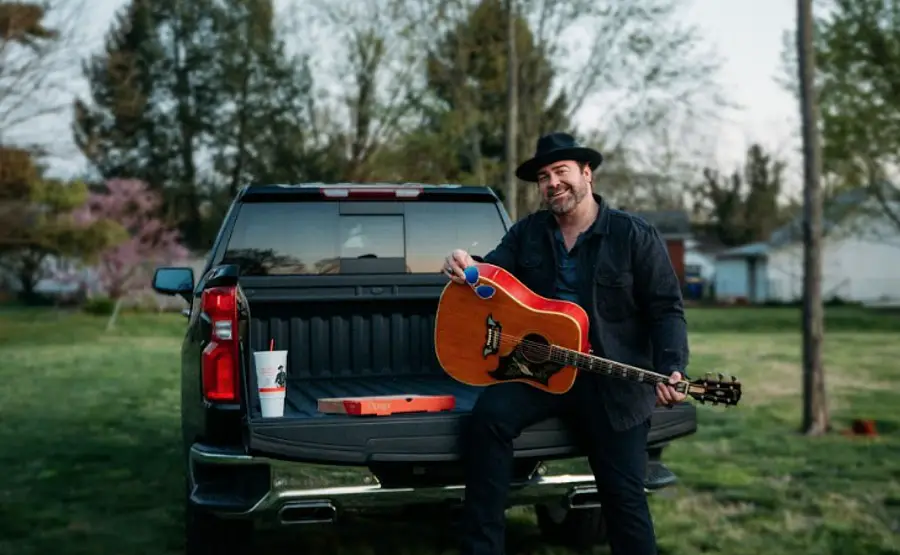 Lee Brice has been part of country music for more than 14 years, first as a songwriter before becoming churning out hit after hit on his own as an artist. The 41-year-old has been careful about lending his name and likeness to companies, not wanting to endorse anything that didn't stand for what he believed in. But when Casey's, a convenience store and pizza chain located throughout the South and Midwest, asked Brice to get involved, he couldn't say yes fast enough. As part of the newly-launched sweepstakes with Brice, not only can Casey's customers get special meal deals and perks, but they can be entered to win a concert from Brice, in their own hometown!
"It's such a family, small town devoted kind of a place," Brice tells Everything Nash. "The people that I met through them just reminded me of my kind of people, number one. And then, as they were talking about the Summer of Freedom, and what they really wanted to do, and how they wanted to get people back out and they wanted to get people to back out to live shows — how they connected it all together. I thought, 'Well, this just makes perfect sense.' They got it down to a science; you go to Casey's, you sign up for the rewards, then you're eligible for all these little prizes and all this stuff. And then there's a grand prize of me coming to whoever wins that grand prize. Wherever they're from, I come."
For Brice, who has just started to tour after a year off of the road because of the pandemic, this felt like the perfect fit for him, especially now.
"When we do a full big concert there for free, all of that does exactly what Summer of Freedom kind of feels like it means … It just felt like a natural kind of partnership," Brice acknowledges. "So it's going to be a really cool year."
Brice, who battled COVID-19 late last year, has already been performing this year, eager to getting back to what he loves best: singing in front of his fans.
"[I hit] the road two weeks ago, and then tomorrow and then the next weekend, all the way through the year," Brice says. I'm already doing it."
Much like Eric Church, the South Carolina native says it is important for people's emotional and mental health to be able to return to live music.
"Everywhere is going to have their different, they're different protocols and different things like that," Brice maintains. "They follow that stuff and get all that stuff. You just tell me where to go though. If it's open and you tell me I can go play, I'll be gone."
Find more information about Brice's partnership with Casey's Summer of Freedom here. See all of Brice's upcoming shows at LeeBrice.com.