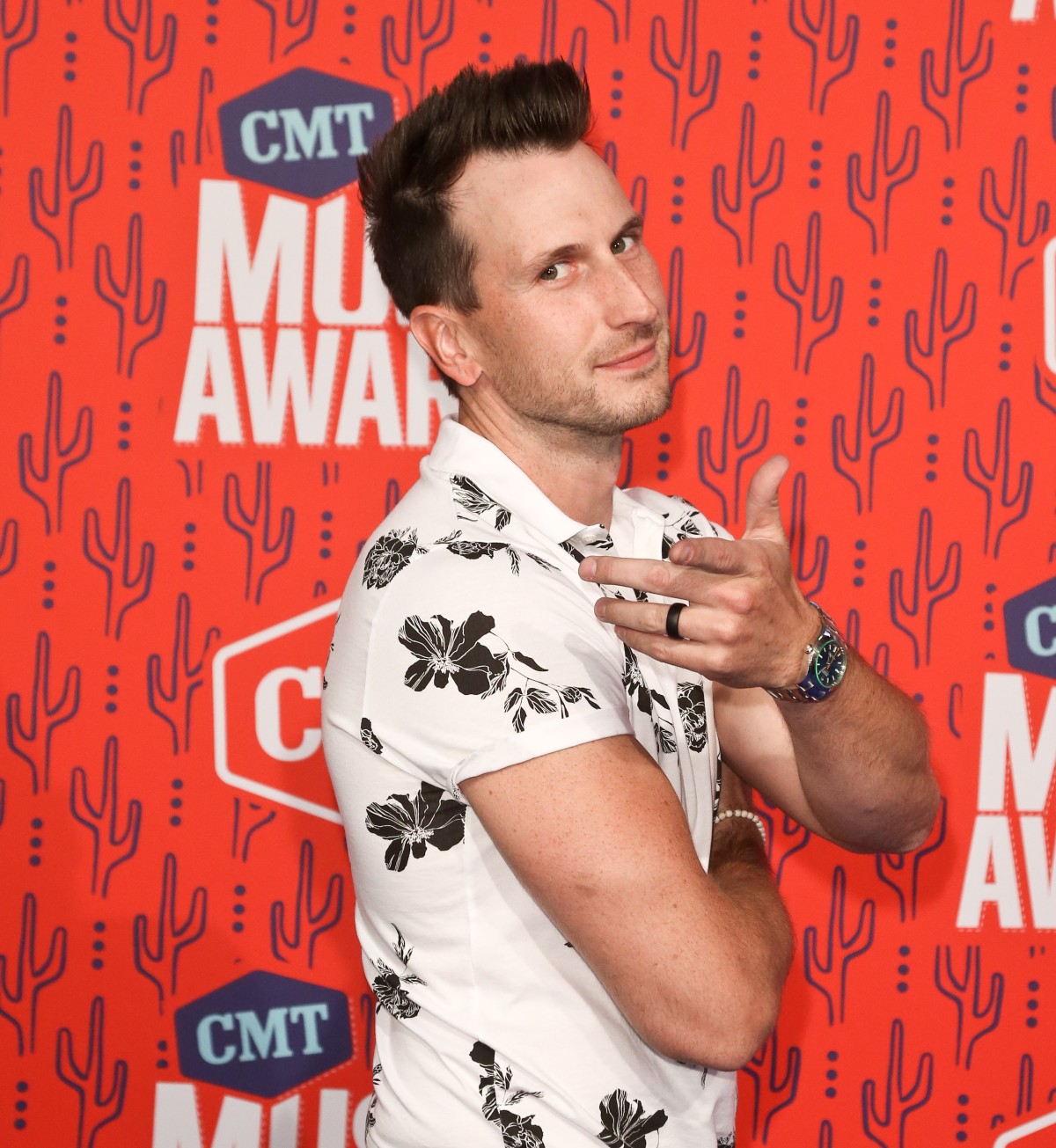 Russell Dickerson is relying on his famous friends for help as he adjusts to life on the road with a baby. The father of seven-month-old Remington, whom he shares with his wife, Kailey, spent most of his son's life at home, because of the pandemic. But now that Dickerson is slowly but surely returning to touring, he is looking to artists like Lady A and Thomas Rhett, who are by now pros at raising children on the road, for tips on how to make the transition as seamless as possible.
"We're like, 'Please help! Give us any and all tips,'" Dickerson tells People. "And we've been watching for a few years, now. It's been on our radar to have babies. We watch Thomas Rhett, and how they do it. And when we were on tour with Lady A, we watched how they do it. They bring help; they had a nanny on the road. But they also had three kids on the road. We just have one, but we definitely scoped any and every situation on the road. All the tips and tricks, everything."
Dickerson and Kailey spent most of their married life on the road, but admit it's been an adjustment, albeit a happy one, to have their baby boy with him.
"It's so funny because we're like, 'Oh yeah, we're just going to go out and play golf today,'" Dickerson says. "Then it's like, 'Oh wait, we have a baby. How are we going to do this?' But really, our motto is, 'We'll figure it out.'"
Figure it out, indeed. Not only has Dickerson gotten used to being a father, he's also adjusted to becoming one of country music's most promising artists, seeing his career skyrocket, all while he was unable to tour.
"We worked our tails off," Dickerson acknowledges. "Then to just have everything completely come to a halt was so out of our wheelhouse. But we knew that this was our year to just completely shut down. I barely wrote any songs, and I just took the time to really rejuvenate and really refocus and recalibrate and just refuel myself."
"I knew that as soon as we got back, it was going to be just as fast-paced, if not even more," he continues. "Because in 2020 I had my biggest single ever, 'Love You Like I Used To,' and so with that comes tours, and everything just keeps getting bigger and bigger, which we're so grateful for. To go from 2020 to being completely shut down to now, we're really ready for that next step higher in 2021."
Dickerson was just named the latest Artist Ambassador for the CMA Foundation, joining an all-star list of former ambassadors that includes Ashley McBryde, Maddie & Tae, Lindsay Ell, Jimmie Allen. As part of the program, Dickerson will spread awareness about the importance of music education in schools.
"It's just as important as math and geometry," Dickerson says. "Honestly, even more important. I'm not using that stuff! I feel like a lot of people are still using music education that they've learned from all the way back."