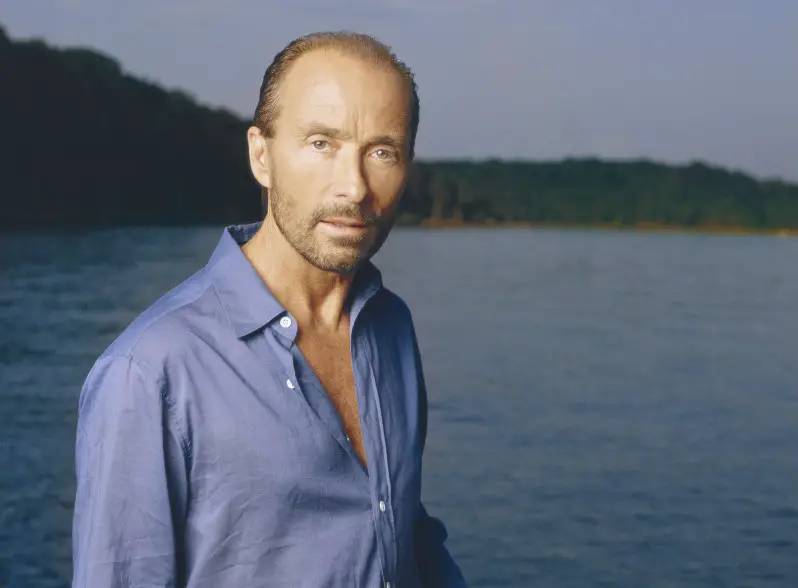 Lee Greenwood has new music on the way. The 78-year-old reveals he spent much of the time off the road in 2020 in the studio working on new and previously-recorded tunes, which he is eager to share with his fans.
"I took the advantage of the time and although it was very difficult — you couldn't get into studios to record, and I don't have my own home studio and, but I have three players in my band that all have their own," Greenwood tells Everything Nash. "We couldn't get in the studio because of COVID. So we started recording 21 different songs that I've written, all my own material. Some previously recorded, but I wanted to own the masters. So we went back in to re-record them all. And as we keep releasing them to peermusic, my new administrator for my catalog, they're beginning to pitch them for Hallmark movies and videos and the like.
"But then they'll be available when I quit touring, for I think a bigger view of my entire musical career, because it is how I got started," he continues. "There's jazz, rhythm and blues, certainly rock and roll, and a lot of country, and three Christian songs as well. So they'll all be available as soon as we can get this done, because we're getting close now. But if it was an arduous process through 2020."
Greenwood will be honored with an all-star tribute concert on October 12 in Hunstville, Alabama, with performances by  Oak Ridge Boys, Home Free, Lee Brice, Alabama's Randy Owen, Crystal Gayle, Mark Wills and more.
"I came to Nashville in 1979 and we started touring," Greenwood reflects. "My first hit came out in '81. So 40 years of singing country music across the planet. And we're going to do a tribute to the artists, singers, musicians, producers, and engineers who created those 40 years of hits. I've asked 40 different singers if they will come and sing my music, as a tribute, and that's going to take place. Interestingly enough, the University of Auburn and Alabama have indicated that they will be full stadiums in September.
"That allows us to sell the whole 10,000 seats at the Von Braun Center for our performance in October," he adds. "So October 12, tickets available on Ticketmaster or through our website. And it will be a one-time show. You'll never see this many artists together, not even on the CMA [Awards]."
Greenwood will also perform on the 2022 Country Music Cruise, along with Oak Ridge Boys' Joe Bonsall, Lee Greenwood, Jeannie Seely, Wade Hayes and more.
"The Country Music Cruise is really awesome because you have all these country stars. and we're all accessible," Greenwood says. "We have multiple shows on the ship while we're there … We'll be on the boat; we're not just going to get on the boat and perform and get off. We're actually on the boat."
A very limited number of cabins remain on the 2022 Country Music Cruise. For more information, and for exclusive pricing, visit CountryMusicCruise.com/everythingnash.