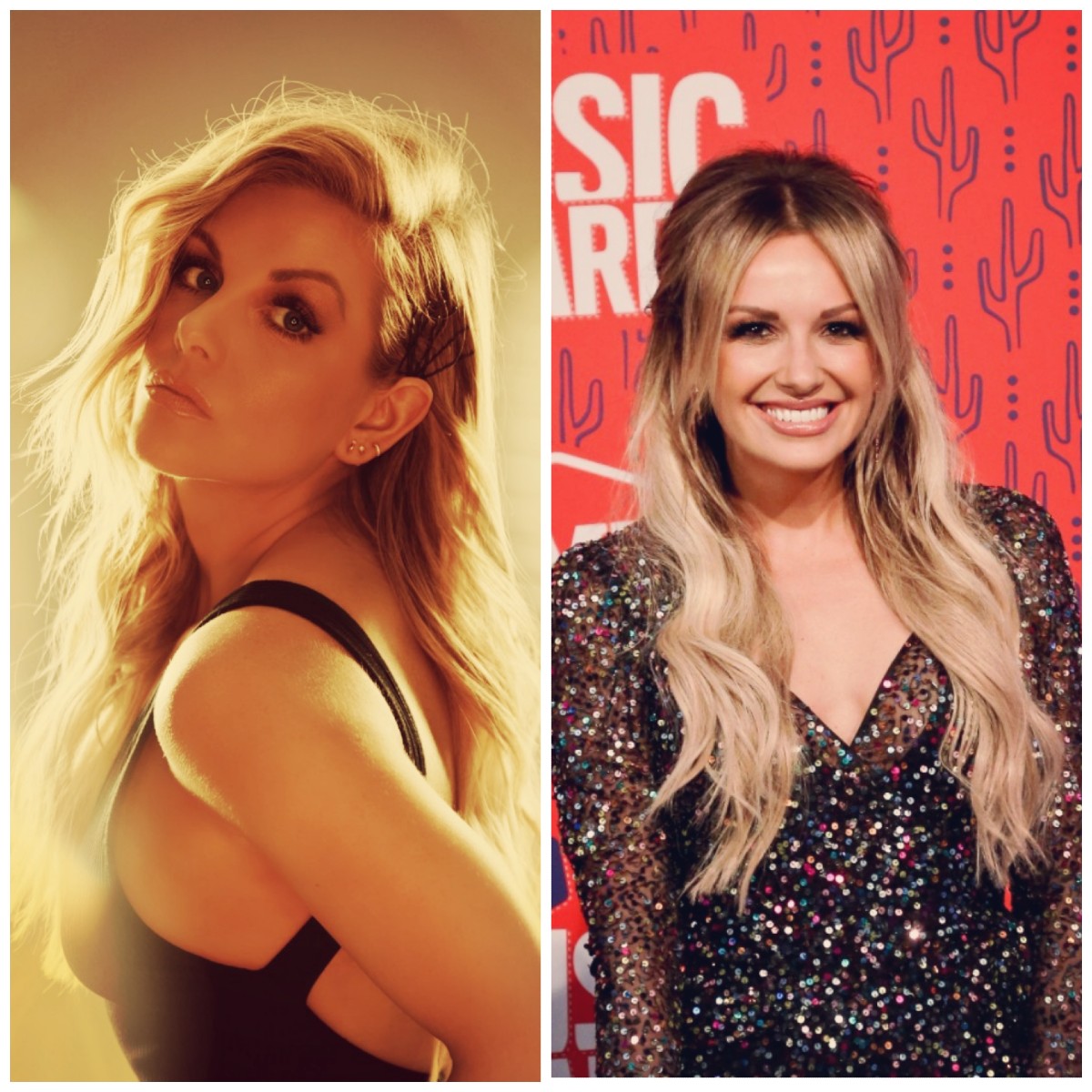 Lindsay Ell and Carly Pearce were friends long before quarantine, but they've grown only closer while both off the road together. Ell, who was one of the few celebrity guests at Pearce's wedding to Michael Ray in October of 2019, gushed about Pearce, and how she has managed to not only survive but thrive amid all of the challenges of the past year.
"I love Carly. She just has such a sweet heart," Ell told Country Now. "I'm really grateful for quarantine actually, for the fact that it brought us closer. And I think that, don't all humans bond when they're navigating through breakups? So, I think that's definitely a moment that brought us together for sure."
Ell, who previously dated radio host Bobby Bones, found the two had much to unite over besides broken hearts.
"We're kind of so similar," Ell shares. "We both love working out. We both love being healthy. We're both obsessed about music. And so, when we got to hang out a lot and just got closer, I'm just like 'We get along perfectly. This is amazing.' So, I love that girl so much. I'm so proud of her and I am thankful for quarantine because I have a new best friend."
Pearce previously opened up to Ell about her disappointment over the end of her marriage to Ray, eight months after they said "I do."
"I'll say I'm getting better. I will say that I am grateful for quarantine," Pearce told Ell, while on Ell's Living wELL YouTube show. "You know how fast our lives are; you know how easy it is to kind of tap into who we are as artists and ignore our actual hearts, and our actual lives and things like that. Quarantine was good to me.
"It showed me a lot, and I had to make some really big decisions for my own life," she continued. "I feel like this is another time in my life where maybe I thought I had it all figured out and it very abruptly switched on me., and I'm left going, 'Well, what does this mean? What does this mean? Why did this have to happen? Why did this happen to me?"
Ell released her Heart Theory album last August, while Pearce's 29 album was released in February.