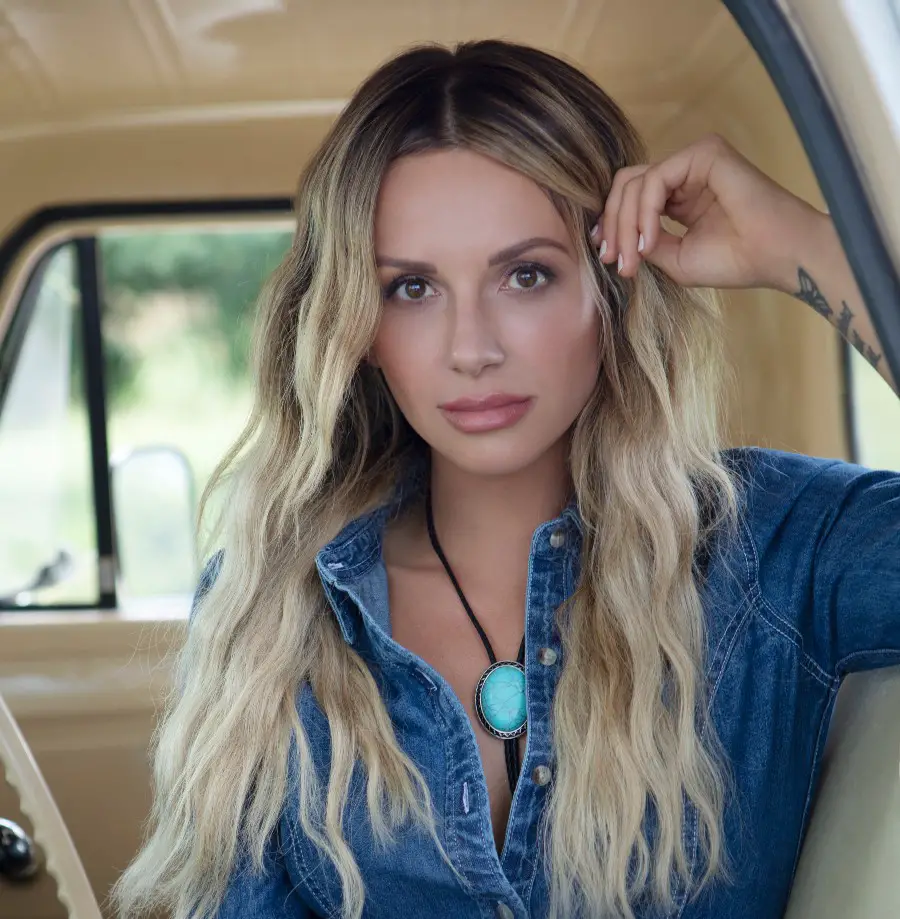 Carly Pearce is already emerging stronger than ever, after her challenging year. While off the road because of COVID-19 and reeling from the unexpected end to her marriage with Michael Ray, only eight months after they tied the knot, the 30-year-old found a new strength — and a new sound — as she works on her highly-anticipated third studio album.
"A lot of people ask me, 'What are you writing about? Just because my circumstances have been so crazy doesn't mean that the human has changed," Carly told Everything Nash. "I think I've grown up. I think I'm a better version of myself, but I'm still just writing what I know and writing what I go through. I think you're  going to hear a lot of the things that have happened to me. I would say some of the songs are more vulnerable than I even thought you could be in a song. Some artists can not think about their lives, and that's fine. Some can't, and I don't know how to not be who I am."
Carly's debut single off of her upcoming project is "Next Girl," a cautionary tale from the woman scorned to the probable next girl left behind. While it seems to be a thinly-veiled response to the reason behind her divorce, Carly says that isn't necessarily the case — at least not entirely.
"I'm just pulling from things that I go through," Carly explained, "This is not the first time that this has happened in my life. I left that relationship. I really don't want to relive every night thinking about that. Can I relate to the next girl? Absolutely. I just don't want people to feel like I'm trying to bash someone."
Carly wrote "Next Girl" with Shane McAnally and Josh Osborne, not only as a way to launch her next musical chapter, but also to honor her former producer, Busbee, who passed away last year from brain cancer.
"He was 43 years old, and it was just such a loss for so many people," Carly shared. "When quarantine started, I went on this quest to figure out what music really looked like without him, because I wasn't sure. I had a write scheduled with Shane McAnally and Josh Osborne. Busbee came from a pop world, and these guys come from loving '90s country and growing up loving country music. It's just been this really amazing kind of discovery for me, of really making the music that I've always wanted to. And not that I didn't with Busbee, but it's just like an added layer. 'Next Girl' was kind of the first introduction into that.
"I felt like something that Busbee did so beautifully was the way he produced 'I Hope You're Happy Now,'" she continued, referring to her debut single. "That really started the introduction into that timeless '90s sound that still can work on the radio today. That's what I feel like you're going to hear more and more of in this new phase. Not that anybody's ever mistaken me for wanting to be a country purist, but I feel like this is going to just really drive it home."