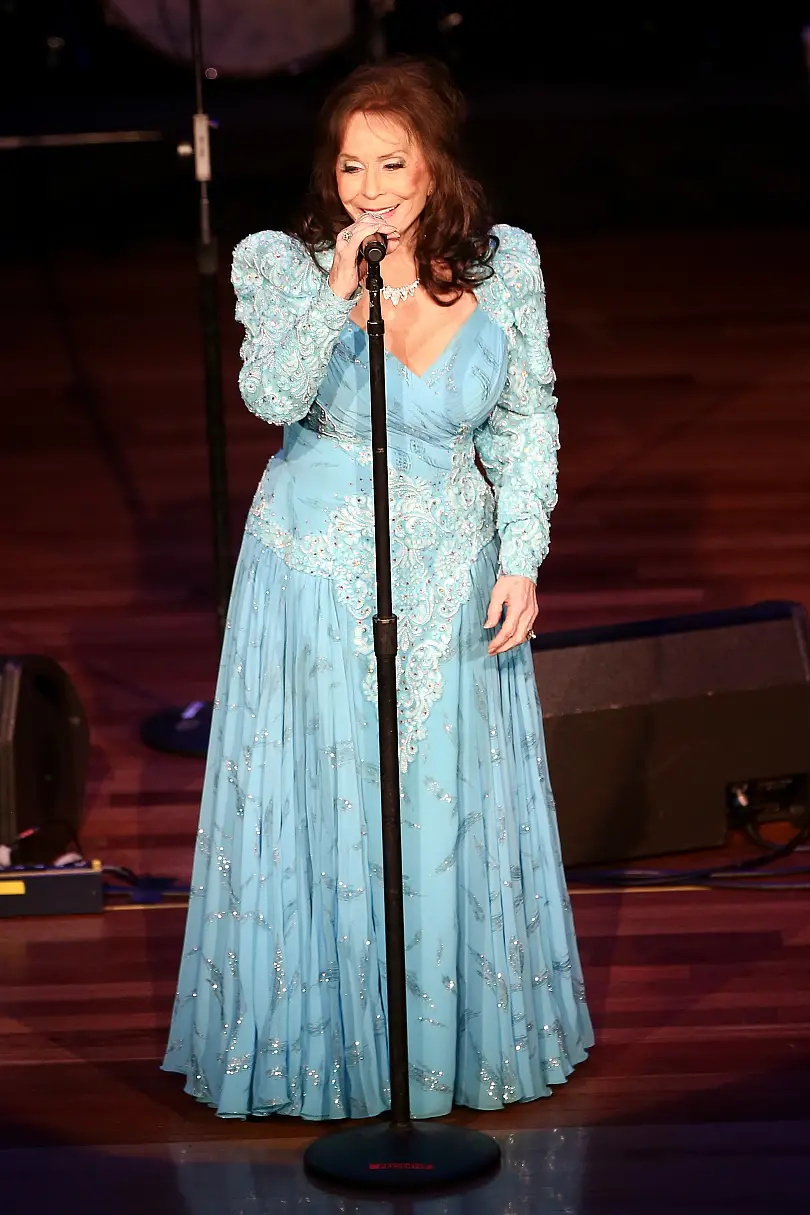 Loretta Lynn has fond memories of Easter as a child, humble as they were. The 90-year-old recently spoke out about how she celebrated the holiday as a child, and the great lengths her mother would go to, to make the day special for her daughter.
"Recently, a friend asked me what comes to my mind when I think about Easter and quickly I realized two things come to my mind," Lynn reflected on her website. "First, how thankful I am for God's love, forgiveness, and help. I tell you, I couldn't have made it without all He's done for me. Then I immediately think of being a little girl in Butcher Holler. Easter was so special. I could hardly wait with expectation, knowing that my mommy was making me the prettiest of flour sack dresses I'd get all year. For Easter, she went the extra mile with every bit of frill and beauty she could add to it. Some years, when she could scrap it together, somehow, I'd get a pair of sandals to match."
Lynn grew up without many material riches, but she still feels abundant gratitude for how blessed and fortunate she was in other ways.
"It's hard for folks to understand what it was really like back then, way back in the holler," Lynn shared. "I wore those flour sack Easter dresses to Sunday School and church like I was the Queen of England. I was so happy and so thankful and so proud. I tell you the truth that to this day, I think those dresses were more beautiful to me than any designer ballgown I've ever worn. Mommy made them with love and that's something I'll never forget. For me, Easter is God's love, redemption, forgiveness, new starts, and pretty little flour sack Easter dresses in the back hills of Kentucky."
Lynn's recent birthday was honored with a star-studded show at the Grand Ole Opry, which included performances by her own sister, Crystal Gayle, along with The Gatlin Brothers, Elizabeth Cook, Maggie Rose and Twitty & Lynn, the duo made up of Lynn's granddaughter Tayla Lynn. and Conway Twitty's grandson, Tre Twitty.
Lynn spoke out about the honor on social media.
I loved last night's show at the @opry celebrating my 90th! It was so special for @taylalynnheller to have her debut and for her and @TreTwitty to sing together just like @ConwayTwitty and I have. There's no place like the Opry. No place.

— Loretta Lynn (@LorettaLynn) April 15, 2022
Tayla says the honor of celebrating her grandmother on the sacred stage is something she will never forget.
"I worship my grandmother. She's everything to me," she told Talk of the Town. "And to be able to not only sing [her songs] … but to have her support me in that and say, 'I love that you sing my songs,' and her help me choose what songs to sing, and for her to have been my teacher for so long — my heart is full."
Lynn will celebrate her 60th anniversary as a member of the Grand Ole Opry in September. Her latest album, Still Woman Enough, was released last year. Find all of Lynn's music by visiting her website.