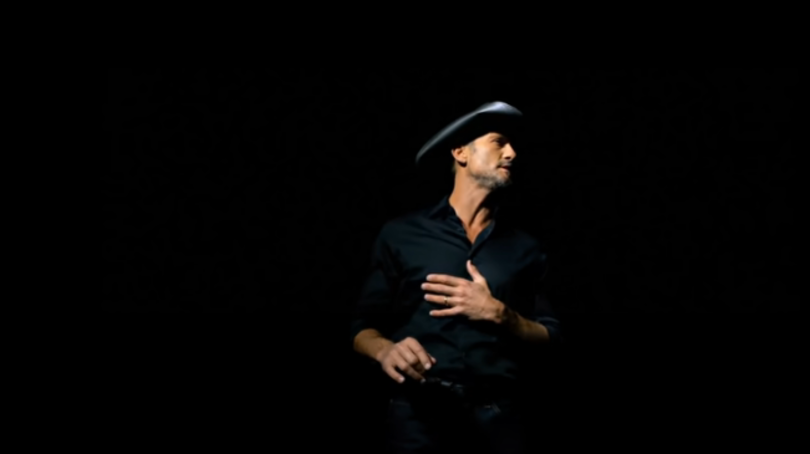 Lori McKenna wrote "Humble and Kind" by herself, never imagining it would become one of Tim McGraw's biggest hits. The songwriter penned the song as a message to her five children, unaware that she was writing an anthem for parents around the world.
"The reason I wrote that song by myself is because I just happened to be by myself that day, but you know how sometimes they land," McKenna reflects to Thomas Rhett on his Where We Started Radio podcast with Apple Music Country. "You don't know where you are, and you're driving down the road, and they just land … I had thought about it for a little bit, and I just sat down and I was just trying to write down all the things that my husband Gene and I wanted our kids to know."
When McKenna wrote "Humble and Kind," her youngest was ten and her oldest was 25, which is why so much of the song has specific instructions about life.
"You're in this world of 'hold the door, say please, say thank you, wash your hands, put the toilet seat down,'" McKenna says. "I have four sons. So, it's that whole thing — you're repeating so much, and in between those things, all that math, you're trying to teach some of these huge lessons about life, and God, and a higher power, and human spirit, and all these things.
"I wanted to make sure I had a bit of each of them in it," she continues. "I sang it in my iPhone like I always do, and then I thought about it, and I was going back to me seeing Tim and Faith [Hill] around their kids quite a bit; our kids are similar ages. I was like, 'I wonder if Tim would like this?' I just texted it to him."
McGraw was instantly drawn to the song when McKenna sent it to him, even if he was terrified to actually record it.
"We were just sobbing, tears, and it was just her and her guitar," McGraw in a video posted on TikTok, recalling the first time he listened to it with Hill. "It was about a year when I wanted to record it … It was the last thing I recorded for that album because, to be honest, I didn't want to mess it up. We were on vacation, and one night I just told Faith, 'I'm going to be up for a little while,' and I put my headphones in. I probably listened to that song 100 times … It's one of my favorite records I've ever made."
"Humble and Kind" is from McGraw's 2015 Damn Country Music album. The song won numerous awards, including being named the CMA Song of the Year, as well as the American Music Awards Country Song of the Year. It also earned a Grammy for Best Country Song.