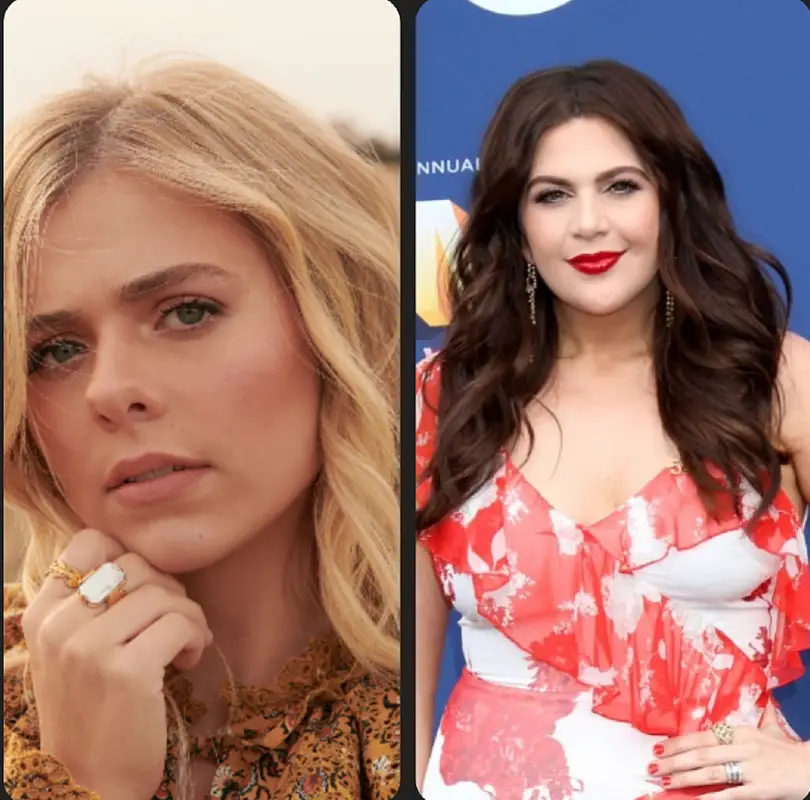 Anne Wilson is celebrating Mother's Day with one of her famous friends. The rising star released the song "Mamas," and accompanying video, with Lady A's Hillary Scott, featuring both Wilson's own mother and Scott's three little girls.
"I'm honored to join Anne on a song and video that shows the unbelievable journey of motherhood," Scott tells People. "I am also excited that I got to film my part of the video with my daughters and have a precious time stamp of them in this phase forever."
Scott says "Mamas" honors the title she is most proud to have, more than any other name that reflects her many career successes.
"Out of all the names I answer to, hearing 'Mama'(even what feels like 10,000 times a day most days) … my heart leaps EVERY time — whether it's in joy and curiosity after just discovering something new to show me, or when I know tears are going to follow because of pain, confusion or frustration and they need comfort," Scott shares on social media. "When Anne Wilson asked me to sing alongside her on this song, it was an absolute yes! She's got country roots and a precious soul."
"Mamas" is from Wilson's just-released My Jesus album. The record includes the title track as her debut single, and her first No. 1 hit, "Sunday Sermons," and her current single, "God Thing," which also alludes to her love of country music as well.
"I love that song," Wilson tells Everything Nash. "It's the most country song on the record, for sure. I love how country it is; we really just wanted to write a song that had that very country feel to it. The message behind the song is the title. It's called 'God Thing.' And the whole concept is about that saying that we always say, 'It's a God thing,' and what that means. For me in my life, I've been through so much. I lost my brother in a car accident almost five years ago. I've just been through a lot of really hard things, and I've seen God come through so much in my life, even if it's just about providing the next meal for me.
"Whatever it is, God always comes through, and He never just leaves us there," she adds. "And so that song is a really powerful one and I'm excited for everyone to continue to hear it on the record."
Wilson can also be heard on High Valley,'s "Somebody Tell That Girl," from their forthcoming Way Back album, out on May 20. Find all of Wilson's music and tour dates by visiting her website.