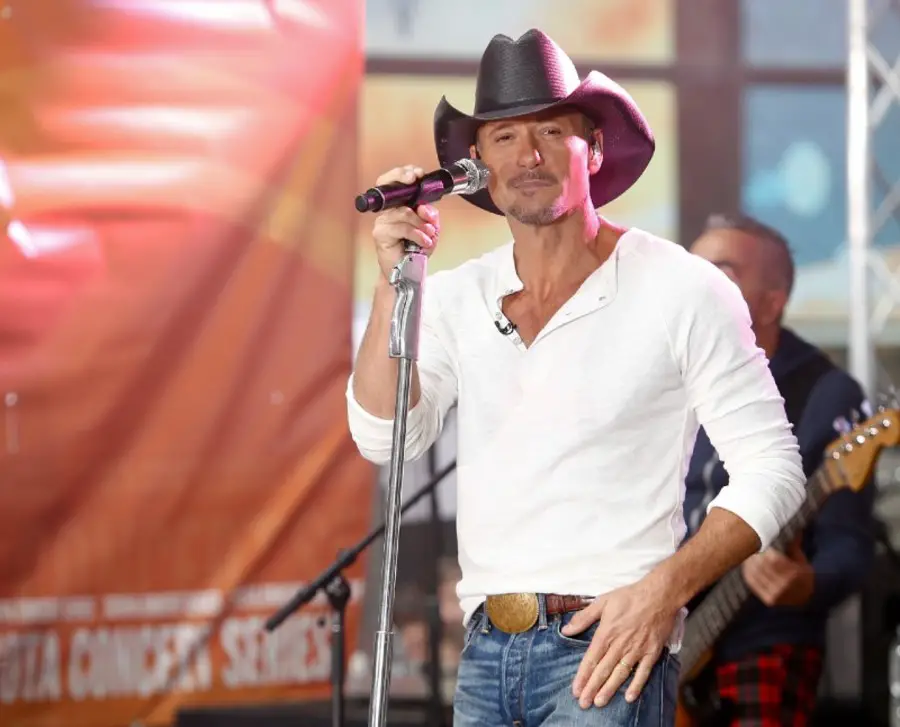 Tim McGraw had a No. 1 hit in 2016 with "Humble and Kind," but he almost didn't even record it. The song, written by Lori McKenna, is on McGraw's 2015 Damn Country Music album. McKenna sent the song to McGraw, who had an immediate emotional reaction to the tune, but wasn't initially convinced it was for him.
"She was writing it sort of as a love letter to her kids … She's an incredible songwriter, and an incredible person," McGraw says in a video posted on TikTok. "I get an email from Lori. She said, 'I just wrote this this afternoon. It's just me and a guitar. I just recorded it on my computer. Tell me what you think of it."
McGraw played the song for his wife, Faith Hill, with both of them bursting into tears during the first listen
"We were just sobbing, tears, and it was just her and her guitar," McGraw recalls. "It was about a year when I wanted to record it … It was the last thing I recorded for that album because, to be honest, I didn't want to mess it up. We were on vacation, and one night I just told Faith, 'I'm going to be up for a little while,' and I put my headphones in. I probably listened to that song 100 times … It's one of my favorite records I've ever made."
McGraw and Hill are the parents to three grown daughters, and while he says he loves everything about being a father, he acknowledges the role isn't always easy.
"Look, you are going to make mistakes," McGraw told CMT's Cody Alan. "There is no manual for parenting, and the best thing you can do is love them. Love them through the times when it's tough and love them even more through the times when it's fun."
"You are putting these souls into the world that can change things someday," he adds.
McGraw and Hill will star in the upcoming Yellowstone prequel, 1883. The show will premiere on Paramount + on December 19.