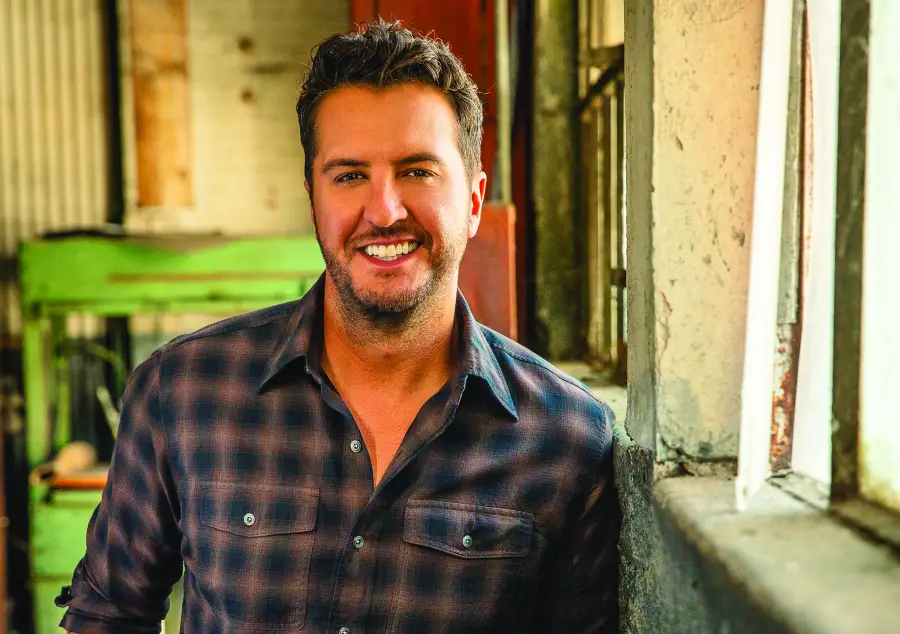 Luke Bryan released six singles from his 2020 Born Here Live Here Die Here album, but now it seems new music is on the way. The 45-year-old will drop a new song, "Country On," on July 1, which he says is a hint of his next project.
"This is the first installment, the first song of a project I'm working on," Bryan reveals on SiriusXM's The Highway. "I've got probably half of the project done. [I'm] gonna spend a couple more months, really — hopefully as 'Country On' is going up the chart — spend a couple more months writing a lot of music, working hard in the studio, and then go in and cut some more songs and have the ability to put a full album out. But we've got several songs right now that we feel like can be singles for the next [album]."
Bryan has had plenty of hit singles at radio, including his recent No. 1 hit with "Waves," but the Georgia native hints "Country On" might be one of the biggest songs of his career, at least in recent years.
Country On 7.1.22 https://t.co/YZKNqdbt4a pic.twitter.com/FgRcnw8J0t

— Luke Bryan (@lukebryan) June 27, 2022
"It feels like an anthem, the title, 'Country On,'" Bryan says. "When you think about it on a t-shirt and everybody's saying 'Country On,' when you're having a bad day, and you can drink a beer and 'Country On,'  it feels pretty good. But I love what the song says. I love that it uplifts the hardworking American people out there, and it brings a lot of unity. This song brings a lot of unity, and it's just got feel-good vibes all the way around it … Anytime you can reference country music fans in a song, and you can really make it feel natural — this song does that. I think it's gonna be pretty amazing to have it out."
Bryan doesn't know when his record will be completed, but he does promise it will be an incredible body of work when it's finished.
"The way music gets released these days, it's so different," Bryan acknowledges. "So, the main thing that I focus on is just putting out the best music that I can and having fun, and the rest will take care of itself."
Pre-save "Country On" here. Bryan is currently on his Raised Up Right Tour, with Riley Green, Mitchell Tenpenny and DJ Rock serving as his opening acts. Find tour dates and music at LukeBryan.com.