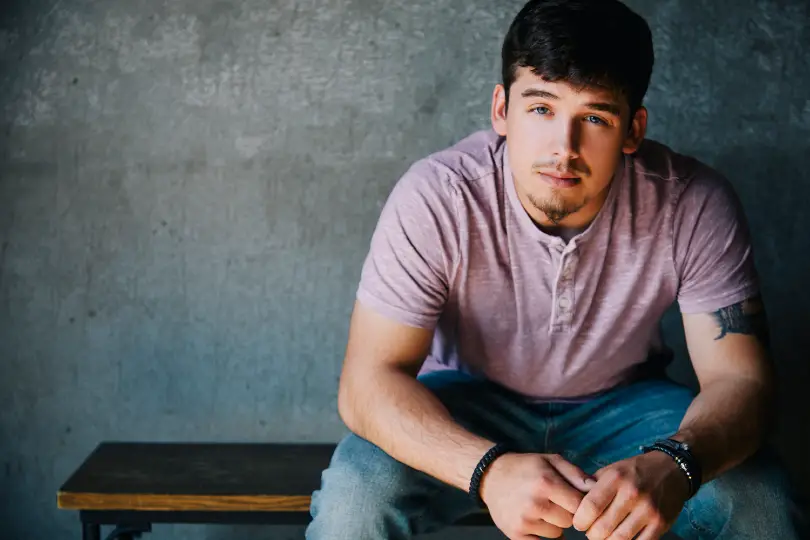 Noah Thompson is still adjusting to his new role as an American Idol winner, after being crowned the Season 20 champion of the reality TV talent show. The Kentucky native says it was advice from judge Lionel Richie, and Season 4 winner Carrie Underwood, which propelled him towards being declared the winner.
"I was just in disbelief that this could really be happening," the Kentucky native admits to WSAZ. "Lionel had pointed out to me numerous amount of times — he was trying to explain to me, 'You are here. You gotta believe in yourself … You gotta believe, son.' I just love Lionel. He's like a father. They literally call him Papa Lionel on the show, because he is such a good man, and I love him to death. He really helped me out a lot."
Thompson might have become a fan of Richie thanks to his time on American Idol, but the love went both ways. The Rock and Roll Hall of Fame inductee also praised Thompson, and his humility, even as he kept progressing in the show, week after week.
"I can't tell you how many times he woke up every night and went, 'I can't believe I'm here.' And I go, 'You got to start believing, son,' " Richie told People. "Well, [after the finale], I walked up to him and said, 'You want to tell me that now?' But it's that humble giant that you're looking for that works every time."
Underwood, herself very familiar with the pressure of being on the Idol stage, also gave Thompson advice about performing in front of large crowds, advice he is taking to heart as he prepares to headline his own shows.
"I remember Carrie telling me plenty of times too, when I got to finally talk to her … because I was always so in my head every time I was performing," Thompson says. "I remember she told me that when she performs, she doesn't even think about the crowd. She's just in her own element. I never thought about that. So that really helped me out also."
Thompson just visited Nashville, where he performed at CMA Fest, and is already planning a return trip, while he works on new music.
"I got to make a trip to Nashville, and I got an idea of what that was going to be like, and the people I got to meet, and the people I'm going to be working with in the future," Thompson shares. "So that was really fun. I'm going to make another trip down there very soon."
Thompson's debut single, "One Day Tonight," is available to download or stream here.