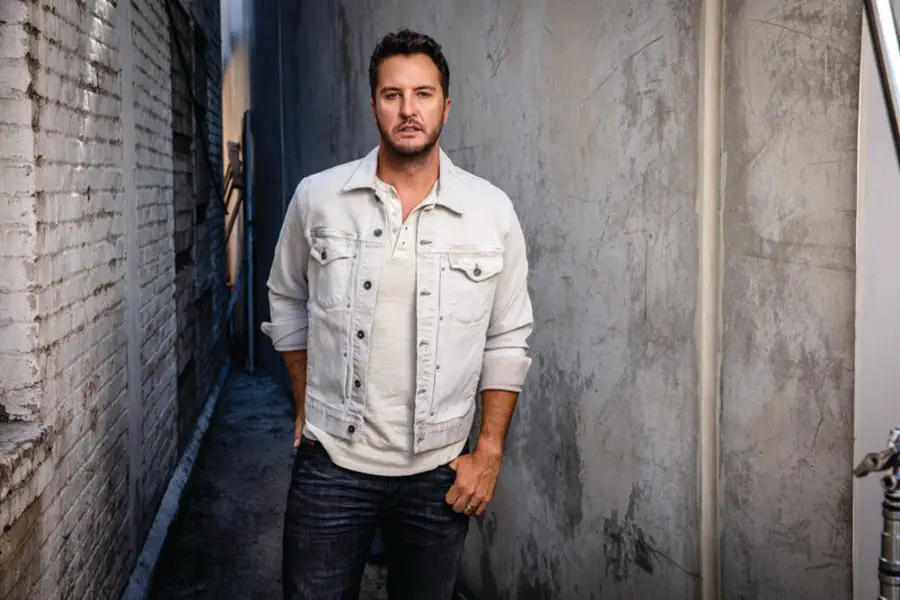 Luke Bryan is paying tribute to his late brother, Chris, with a song called "Songs You Never Heard." The song, which begins with, "I heard 'Run' on the radio, yesterday / Got me thinking 'bout, how much you love George Strait / But by the time the airwaves ever played that song / You were already gone, you were already home," is a touching tribute to his older sibling, who passed away in a car accident in 1996, when Bryan was just 19 years old.
Bryan was one day away from moving to Nashville when Chris was killed. The loss of his big brother caused Bryan to cancel his plans, and stay in Georgia instead.
"When Chris passed away, it was devastating, because no one was more fired up about me going to Nashville than him," Bryan recalls to the Today Show.
Bryan ultimately did of course move to Nashville, at the insistence of his father, but had never written a song that specifically honored Chris, until now, with "Songs You Never Heard."
"I get this idea," Bryan recalls. "There's been all of these songs that have come out since my brother passed away, and I can't imagine what his reaction would be if he'd have gotten to hear these songs."
Bryan admits writing "Songs You Never Heard," or any other song about the losses in his life, is not easy, but as a singer-songwriter, he feels that it's his duty.
"When you're in the moment of trying to capture it right, it's really emotional," says the 45-year-old. "Sometimes the songwriters will cry, sometimes I'll cry. But then when I start playing it for my wife, and my people in my world, and my band members and my bus driver. I've had some buddies from home hear it. When you're in a truck with one of your hometown boys, and they start crying, that's what writing a song is about."
Bryan, who also lost his sister-in-law, Kelly, followed by his brother-in-law, Ben, still struggles with grief, even as he moves forward with his own life.
"It's a moment where you're like, 'Man, what would it be like if they were here?'" Bryan reflects. "But that wasn't the plan. I know there's a lot of people out there who [have] the same questions."
Bryan had every reason to withdraw from music and wallow in self-pity at the numerous losses in his life. Fortunately, the Georgia native is still determined to make the most out of life, even with all of the losses in his life.
"Luckily, thank God I've always been a pretty joyful person," Bryan tells People. "When you look at the tragedies in my life, and how I would approach moving through life with all of the tragedies, I try to use what's happened to me — it helps me remember we're not promised another day. Get the most out of life while you can."